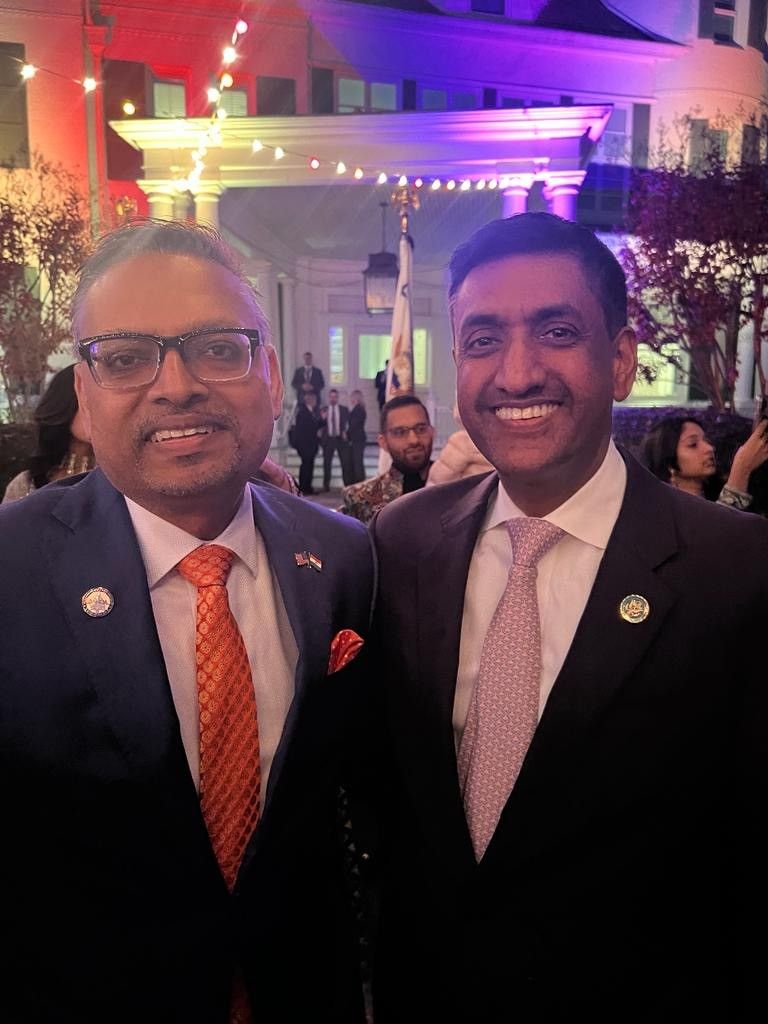 BHARAT PATEL, AAHOA'S chairman celebrated Diwali at Vice President Kamala Harris's residence this weekend. He was joined there by other celebrities and members of Congress under the Diwali theme of light defeating darkness.
The event was co-hosted by Vice President Harris and Douglas Emhoff in collaboration with political action committee Indian American Impact. Diwali, also known as the Festival of Lights, is celebrated by Hindus, Sikhs, and Jains around the world, AAHOA said in a statement.
"This year, let us pause and take the time to enjoy the blessings bestowed on us by our family, friends, and colleagues when there are so many people around the world who are unable to do the same," Patel said. "Diwali holds profound significance for the Indian American community – symbolizing the triumph of light over darkness, good over evil, and knowledge over ignorance. Diwali transcends cultural boundaries, fostering unity and understanding, and it serves as a powerful reminder that, no matter where we are, the light within us has the power to dispel darkness and shed light to the world."
Harris and Emhoff posted a similar message on X, formerly known as Twitter.
"In this moment, where there are so many challenges, around the world and in our own country, we need to remember the core message of Diwali," the message said. "When people come together, light will always triumph over darkness, goodness and hope will always rise above evil and despair. We each have the power in these moments of darkness to bring light."
Other AAHOA leaders also delivered the Diwali message.
"We celebrate the belief that true light will triumph over darkness," said Laura Lee Blake, AAHOA president and CEO. "In a world where there is so much chaos, we pray that this year brings light, hope, and new beginnings for all."
Protests over the war in Gaza
Some celebrities, such as Indian-origin poet Rupi Kaur, declined their invitations to the vice president's Diwali celebration in protest of the administration's support for Israel in the current conflict in the Gaza strip, according to The Indian Express. Kaur made her own statement on X, saying she was "surprised" by Harris' Diwali celebration at this time.
"I decline any invitation from an institution that supports the collective punishment of a trapped civilian population—50 percent of whom are children," she said. "Today, the American government is not only funding the bombardment of Gaza, they continue to justify this genocide against Palestinians — regardless of how many refugee camps, health facilities, and places of worship are blown to bits."
On Oct. 24 to 25, AAHOA leaders and members met with the nation's leaders in Washington, D.C., for the association's 2023 Fall National Advocacy Conference. Topics covered included Small Business Administration loan limits, the Credit Card Competition Act and the labor shortage. The AAHOA contingent met with more than 200 offices and 70 members of Congress as part of the conference.