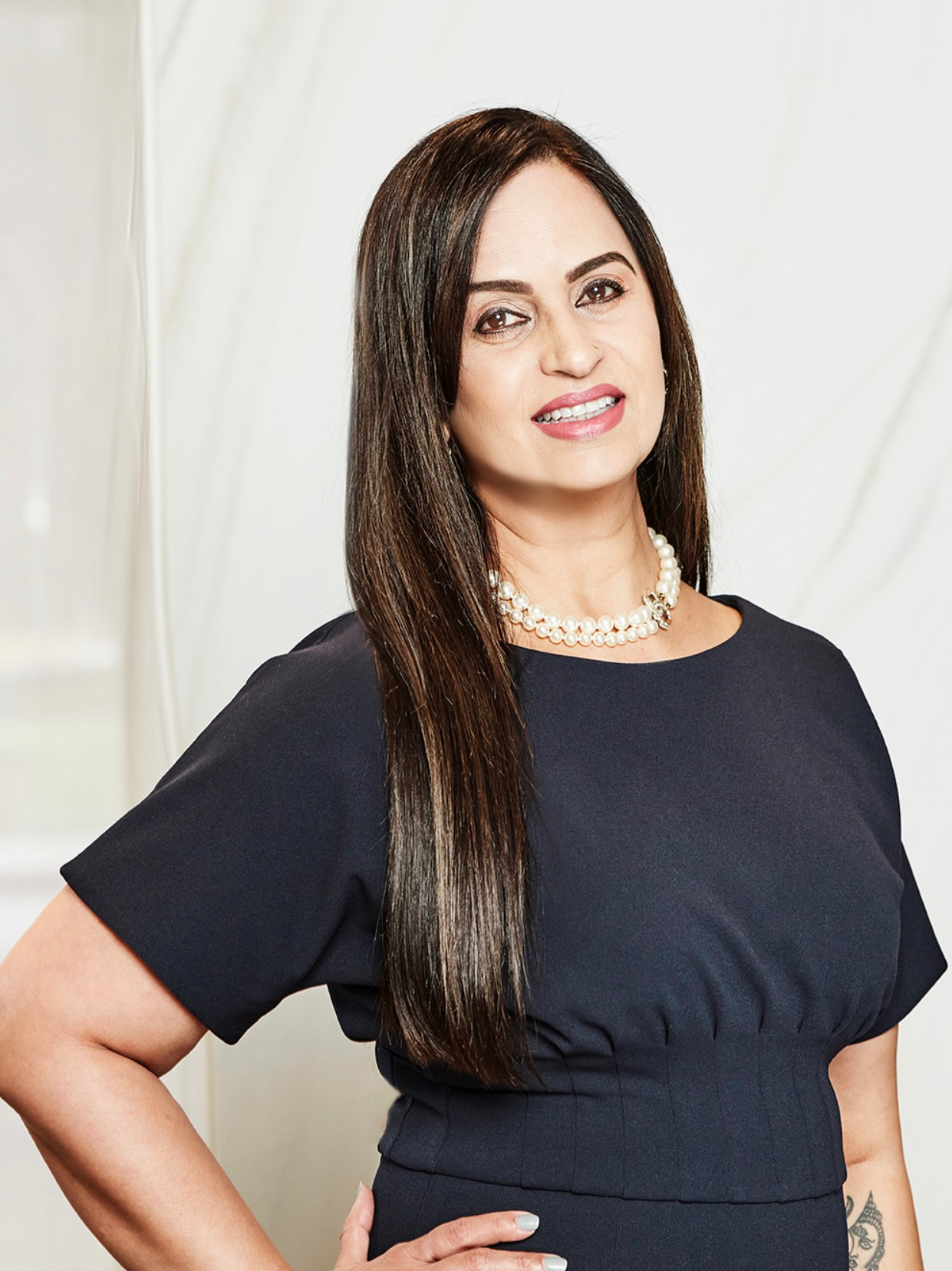 LINA PATEL IS Red Roof's new director for strategic franchise initiatives. In the new role, Patel will direct the growth of Red Roof among diverse and underrepresented corporate and franchise communities. Patel has been a hotel owner for 23 years, according to the statement.
Prior to joining Red Roof, she was the member of one of the industry's largest franchise advisory committees. In 2007, Patel joined the board of LPS of USA, a non-profit religious, cultural, and non-political organization providing support to American immigrants from India's Leuva Patidar region.
She will report to Matthew Hostetler, Red Roof's chief development officer, the company said in a statement.
"Lina is one of the strongest advocates for growth and diversity in our industry, and we are delighted to have her join our team as director of strategic initiatives," said George Limbert, president of Red Roof. "She brings a unique and multi-faceted background as a franchise owner, industry executive and AAHOA board member to her new role," Limbert added.
Patel, who joined the board of AAHOA in 2017, played a role in launching the organization's HerOwnership program in 2022 – to help  further foster, promote, and empower women entrepreneurs in hospitality sector.
"With six years on the board of AAHOA, Lina has a deep understanding of the challenges everyday hotel owners face, as well as their paths to success, which she has demonstrated by example in her own career," Hostetler said.
Hostetler said 35 percent of Red Roof's franchise system is represented by women.
"We want to grow that number even further and blaze a path to success for entrepreneurs across the country," he said. "As the economy segment leader, we recognize that growth through diversity is not only right, it is good business – and we are excited to welcome Lina to drive that charge."
Red Roof, now in its 50th year, has more than 60,000 rooms in more than 680 properties in the U.S. and internationally in Brazil and Japan across four brands, ranging from economy to midscale.
Neal Patel, past chairman of AAHOA, congratulated Lina on her new role with Red Roof.
"We know Lina will provide tremendous value to the Red Roof leadership team and the hoteliers they serve," Neal said. "Lina is a fierce advocate for women and a champion of diversity. We all look forward to witnessing all that Lina and Red Roof will accomplish together."
Lina said many entrepreneurs aspire to hotel ownership, and their passion and drive are unmatched.
"Many entrepreneurs struggle to break into this space. Often, they are unaware of the opportunities available and cannot easily leverage their knowledge and passion, attributes that are both badly needed across the industry and the template for individual success," she said. "I am thrilled to join Red Roof to help bring the benefits of hotel ownership to talented business owners across the country and expand Red Roof's diverse franchise owner group exponentially."