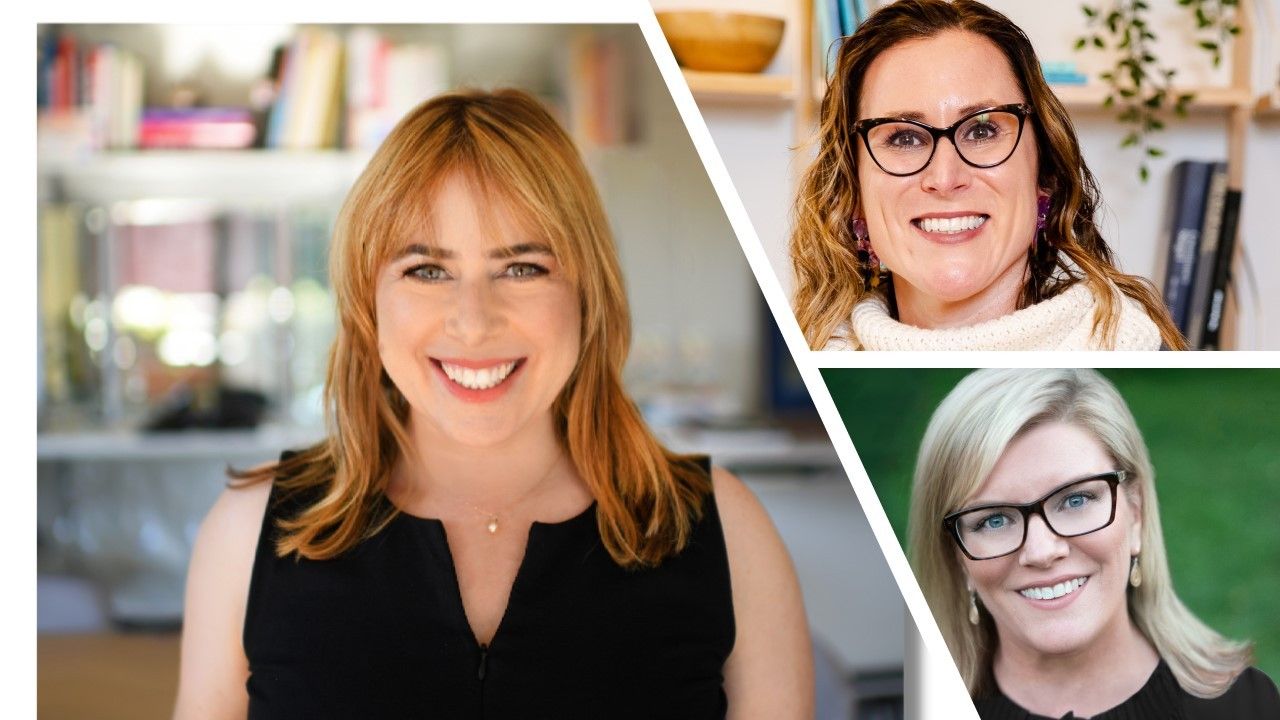 Jessica Kramer is the new CEO of hotel operations and collaboration platform, Lodgistics. Also, Wendy Zapach joined the company as chief revenue officer and Jami Poe is the new vice president for sales.
The three new appointments will support the expansion of the operations platform provider, led by Shaunak Patel, the company's co-founder as well as president of North Carolina-based Parks Hospitality Group.
Kramer has 'deep expertise'
Kramer previously served in executive leadership roles at TravelClick, ALICE and SevenRooms, which included running sales, revenue operations, business development, mergers and acquisitions and partnerships, according to the company.
"I am thrilled to welcome Jessica as our new CEO. Her deep expertise in hospitality and technology, combined with her history of success scaling SaaS businesses, make her the perfect pick for our company as we embark on our next era of growth." Patel said. "Lodgistics was born inside our hotels and created in direct response to our team members' daily challenges around effectively communicating across teams and efficiently carrying out the wide range of operational tasks that make great hotel experiences possible. That's why it was crucial to find an executive who had deep, hands-on experience with both fast-growing technology companies and hotel operations. It is this unique and critical intersection of Jessica's experience and Lodgistics' DNA that make this the right match."
She also held a hybrid business strategy and in-house counsel role at Newport Hotel Group, where she was responsible for their ecommerce and technology stack. Kramer currently serves as a board member at the Travel Industry Executive Women's Network (TIEWN), and is a former Board Member of Hospitality Sales and Marketing Association International (HSMAI).
Kramer holds a JD from the New York University School of Law and a Bachelor's degree from Brown University.
"The team at Lodgistics, with the help of Parks Hospitality, has truly built something incredible, evidenced by the impressive word of mouth growth and the phenomenal end-user engagement with the platform," said Kramer. "I am excited to expand that engagement and bring the benefits of our unique people-focused operations platform to the industry. I'm honored to join an already impressive team with a stellar product and important mission. Together, we will continue to deliver innovative solutions that help hotel teams work better together and love what they do."
Zapach and Poe prepare for strategic growth
Recently, Zapach served for five years as senior vice president of sales for North America at ALICE, now part of Actabl, according to Lodgistics. She also previously led sales for the Northeastern U.S. region at TravelClick, where she helped hotels manage digital transformation projects across a variety of departments and technologies.
Zapach began her career in hospitality in a range of sales and marketing roles at independent hotels like Boston Harbor Hotel and Tucker's Point Hotel, which transitioned to a Rosewood property under her leadership. Wendy is a frequent speaker at industry events, including HITEC, NEIRA, and brand conferences. She holds a bachelor's degree from the University of Connecticut.
"I couldn't be more excited to join this innovative and dynamic team to help bring the benefits of our people-focused approach to hotel operations and collaboration to the entire industry," Zapach said. "Lodgistics' mission is incredibly important and extraordinarily timely as the industry looks for solutions to its ongoing labor challenges. I'm looking forward to sharing our platform with operators and empowering hoteliers to leverage it to maximize operational efficiency, reduce costs, and improve staff engagement and retention."
Most recently, Poe was senior director of enterprise relationships at ALICE for the last four years. Previously, she led sales efforts for TravelClick, assisting hotels with their digital strategy, across the Northern New England territory.
Poe has worked with major brands, including Hilton, Marriott International, Fairmont, and Kimpton. Additionally, she participated in the openings of properties including Rosewood Sand Hill and Solage by Auberge Resorts. Poe holds a bachelor's degree from Oregon State University and is active in numerous industry organizations, including serving as a ForWard Ambassador for the American Hotel & Lodging Association.
"I am extremely excited to be joining the talented workforce at Lodgistics and to help hoteliers better support their operations amid an industry-wide labor crisis" said Poe. "I am inspired by the fact that our solution was built and tested inside Parks Hospitality Group and is already beloved by operators and users alike across hundreds of hotels. I look forward to growing our footprint across major brands and management companies, as we expand nationally and beyond."
Kramer said she was happy to have Zapach and Poe join the company.
"Wendy and Jami are both customer-centric, high-growth SaaS leaders who have made transformational impact at fast-growing companies," Kramer said. "Having worked with them across decades in multiple professional contexts, they are long-time partners and collaborators. I could not be happier to have them on board to help Lodgistics expand and deliver value to our rapidly growing roster of hotel customers."