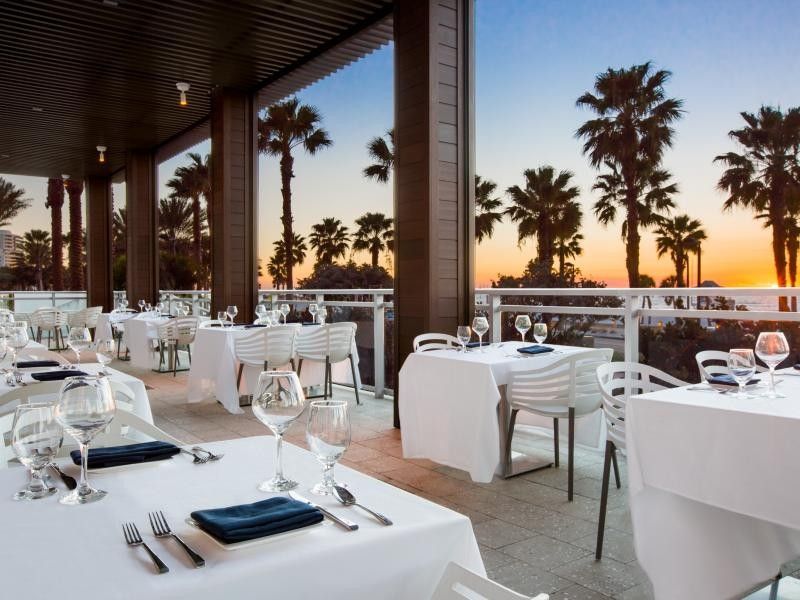 Resort's Ocean Hai restaurant will raise money for 10 local charities
WHAT GOES WELL with fine dining on the beach? For guests at Wyndham Grand Clearwater Beach's Ocean Hai restaurant it might be the warm feeling of donating to a worthy cause.
From March through the end of the year, the Clearwater Beach, Florida, hotel will give all net proceeds from food and non-alcoholic beverage purchases by diners seated at table number 31 to a different local charity each month as part of its "You Dine, We Donate" program. The first beneficiary is The Humane Society of Pinellas County.
"Wyndham Grand has a long history of supporting local charities, and our new You Dine, We Donate program is the perfect way for Ocean Hai and our guests to make a positive impact on the local community," said Jayden Callahan, director of food and beverage at Wyndham Grand Clearwater Beach. "The Humane Society of Pinellas County is a remarkable organization we are proud to support as we commence our giving program."
The Humane Society of Pinellas is a no-kill shelter operating since 1949. "[Wyndham Grand Clearwater] recognizes we are a not-for-profit organization. We rely on donations," said Twila Cole, the Humane Society's director of community relations. And while they do not yet know how much money they will receive from You Dine, We Donate, Cole said it will be needed, since the society must raise $2.3 million a year to operate.
"Every pet that comes through our care receives about $502 in care," Cole said. Animals with special needs require an extra $350 in care.
Ocean Hai is the first Asian fusion restaurant to join Clearwater Beach's culinary offers. Popular dishes by Chef de Cuisine John Capponi include Thai steamed mussels served over coconut broth, lemongrass and Thai curry; Salmon Kushiyaki, served with aonori truffle oil, grilled asparagus, nameko mushrooms and edamame; and Baked Alaska, served with matcha pound cake and pistachio ice cream Italian meringue.
You Dine, We Donate beneficiaries for April through December will be, in order, Autism Awareness Month – Tampa Bay Chapter; Troop Rewards; Pinellas County Lifeguards; Clearwater Marine Aquarium; Pinellas County Schools; Eckerd Kids; Hooked on Hope; Clearwater for Youth; and Arts for Life. Guests who wish to participate in the program may book a reservation at Ocean Hai's table number 31 at http://www.wyndhamgrandclearwater.com/dining/ocean-hai.