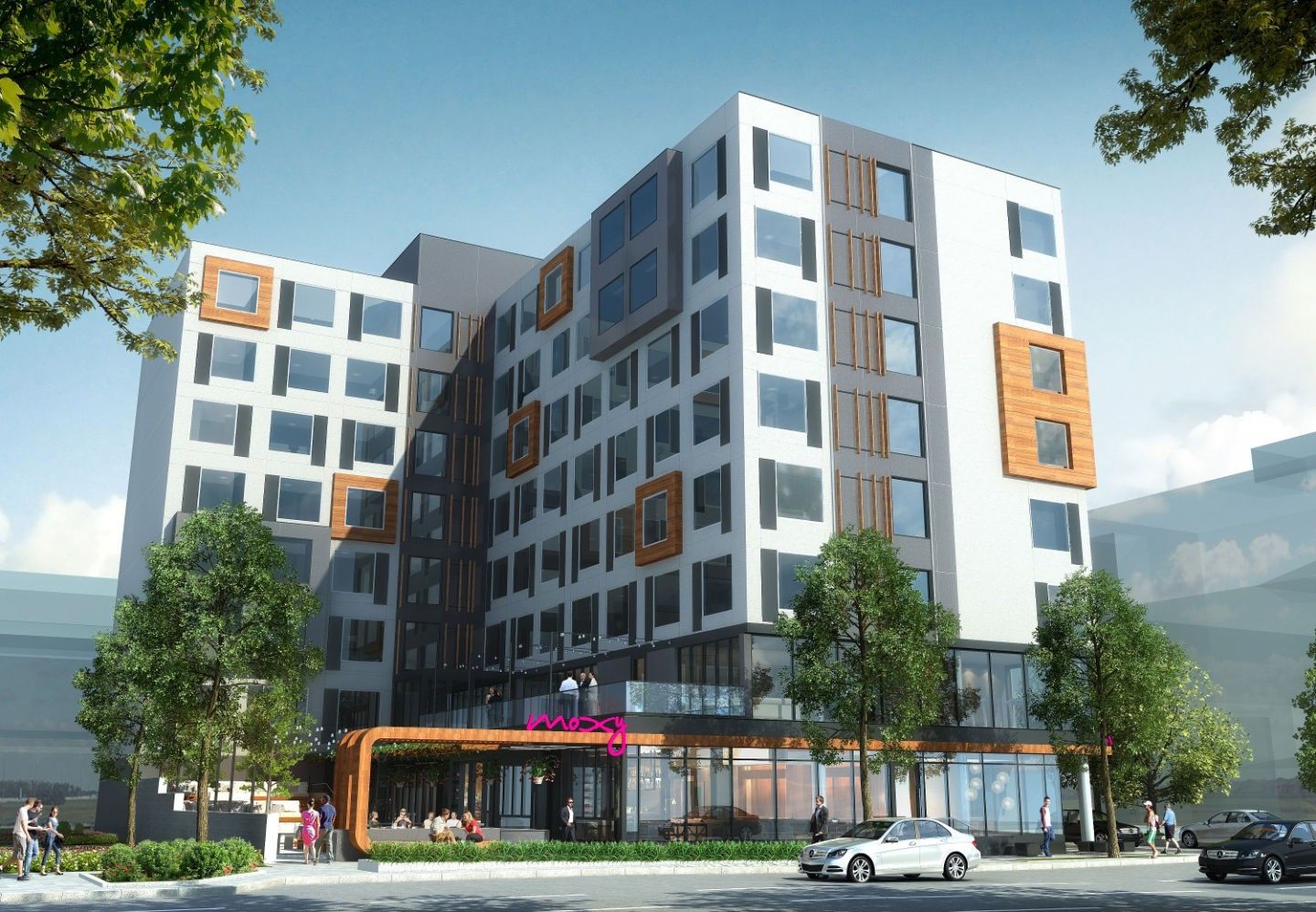 VISION HOSPITALITY GROUP of Chattanooga, Tennessee, teamed up with BMC Investments in developing a Moxy hotel, an upper-midscale boutique brand by Marriott.
The 170-room Moxy Denver/Cherry Creek opened this month in Denver, Colorado. It is the first Vision-managed hotel in Colorado, and the first ground-up development of a Moxy in the U.S.
The eight-story hotel in Denver has a modern design aimed at meeting the needs of today's travelers while promoting a vibrant social atmosphere.
The hotel also offers amenities that modern travelers expect from a lifestyle brand at an approachable price-point.
Amenities include a 50-inch TV in the guest rooms, grab-and-go bites, a social public area with games and keyless entry access with Marriott's mobile check-in app.
The hotel has a full-service bar and the Beer Garden, an outdoor bar exclusive to the Moxy Denver/Cherry Creek. Both bars incorporate locally crafted beverages.
Cherry Creek is an upscale residential, office and retail neighborhood, where guests of Moxy can enjoy restaurants, premier shopping including the Cherry Creek Mall and world-class art galleries.
The Moxy's rate is meant to attract travelers who could not find affordable lodging in Cherry Creek before, said Matthew Joblon, principal and CEO of BMC Investments. "Cherry Creek has presented tremendous pricing barriers for hotel guests and no select-service options to speak of. Anyone seeking an approachable lodging option near Cherry Creek has had to stay in Glendale. We believe that bringing a Marriott-affiliated, forward-looking hotel brand, offered at an affordable rate is going to be highly accretive to the Cherry Creek experience."
BMC Investments is based in Denver and has acquired apartment complexes, retail outlets and other buildings for renovation and mixed-use development in Cherry Creek.
Mitch Patel, president and CEO of Vision Hospitality, said opening and managing the Moxy Denver/Cherry Creek "strengthens our goal to focus on premium-affiliated brands in growing markets while continuing to cultivate teams dedicated to service excellence." Vision has 16 hotels under development.
Marriott International launched the global brand in Milan, Italy, in 2014, targeting young adults traveling in urban and metro markets. There are about 10 Moxy hotels open around the world. Besides Denver, there are six Moxys open in the U.S. in New York, Nashville, New Orleans, Minneapolis, Seattle and Tempe, Arizona. Eighteen are under development in the U.S. with several scheduled to open before the end of this and and the others set to open either early or mid 2018.