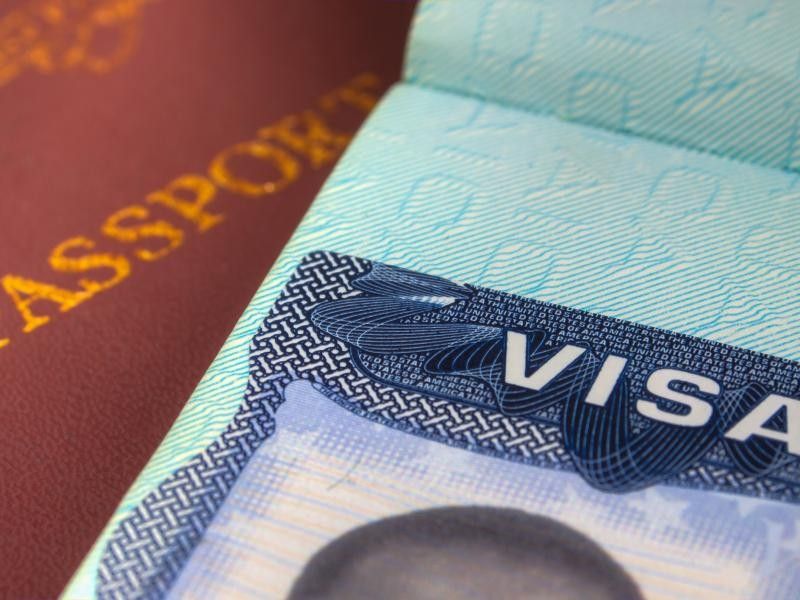 Legislation would tighten restrictions on H-1B, 'streamline' H-2B programs
THE H-1B AND H-2B visa programs are designed to allow U.S. based companies to hire foreign workers for long term or temporary jobs. New legislation now aims to restrict the former program but streamline the latter.
H-1B visas are intended for employees in technical fields, such as research, who hold bachelor's degrees. However, in January, Republican Congressman Darrell Issa from California introduced H.R. 170, the "Protect and Grow American Jobs Act," a set of new restrictions on H-1B visas. Issa's office said he introduced the bill in response to complaints that several companies had abused the program. H.R. 170 would raise the salary requirement for positions filled by H-1B holders to $100,000 a year, up from $60,000 a year, and eliminate the master's degree exemption, in the latter case citing case in which applicants obtained low-quality degrees just to qualify for the exemption.
The bill is an effort to trim that abuse by making it more expensive to import skilled workers, Issa said. "In order for America to lead again, we need to ensure we can retain the world's best and brightest talent," Issa said. "At the same time, we also need to make sure programs are not abused to allow companies to outsource and hire cheap foreign labor from abroad to replace American workers."
But such criticism of the H-1B program is misplaced, said U.S.-India Business Council President Mukesh Aghi in an opinion column published on The Hindu news site. "H-1Bs visas are for high-skilled workers. The problem is that the demand for these workers far surpasses the annual allotment of 85,000 H-1Bs, 20,000 of which are slotted for master's graduates," Aghi wrote, adding that American universities only provide one-third of the 120,000 new computer engineers needed annually. "Estimates show that by rejecting 178,000 H-1B visa applications in computer-related fields in 2007-08, the U.S. missed out on creating as many as 231,224 tech jobs for U.S.-born workers in the two years that followed."
Currently H.R. 170 is in the House Subcommittee on Immigration and Border Security. "We're in talks with our colleagues and working to get the bill to the floor as soon as possible," Issa spokesman Calvin Moore said. The bill is supported by Issa's fellow San Diego area Congressman Scott Peters (D-California).
H-2B visas primarily allow the hiring of temporary or seasonal workers in cases where American workers are unavailable or unwilling to perform the job in question, and it is commonly used by businesses in the tourism industry. In this case, legislation introduced by Sen. Thom Tillis (R-North Carolina) and several others aims to make it easier for those businesses to hire seasonal workers from out of the country.
The legislation, Senate Bill 792 or "Save our Small and Seasonal Businesses Act," includes a "returning worker exemption" provision, which exempts workers who have previously worked in the U.S. through the H-2B visa program from inclusion in the cap on the number of H-2B visas available per fiscal year. The lack of a returning worker exemption in fiscal year2017 has caused hardship for seasonal small businesses that were not able to fill their workforce demands, according to Tillis' office. "Across North Carolina and the country, seasonal employers have been unfairly facing bureaucratic barriers through the H-2B program, to the point where they are not even sure if they can continue to stay in business," Tillis said.
The H-2B Workforce Coalition, an alliance of more than 40 industry associations that promotes the program, endorsed the new legislation. The American Hotel & Lodging Association is part of the coalition. "Lodging industry employers always look first to the U.S. workforce to fill critical job functions during peak seasons at hotels, but in many instances, there are no workers available," said Brian Crawford, AHLA's vice president of government and political affairs and co-chair of the H-2B Workforce Coalition. "The H-2B program provides valuable support for businesses looking to supplement their workforce with temporary seasonal employees."