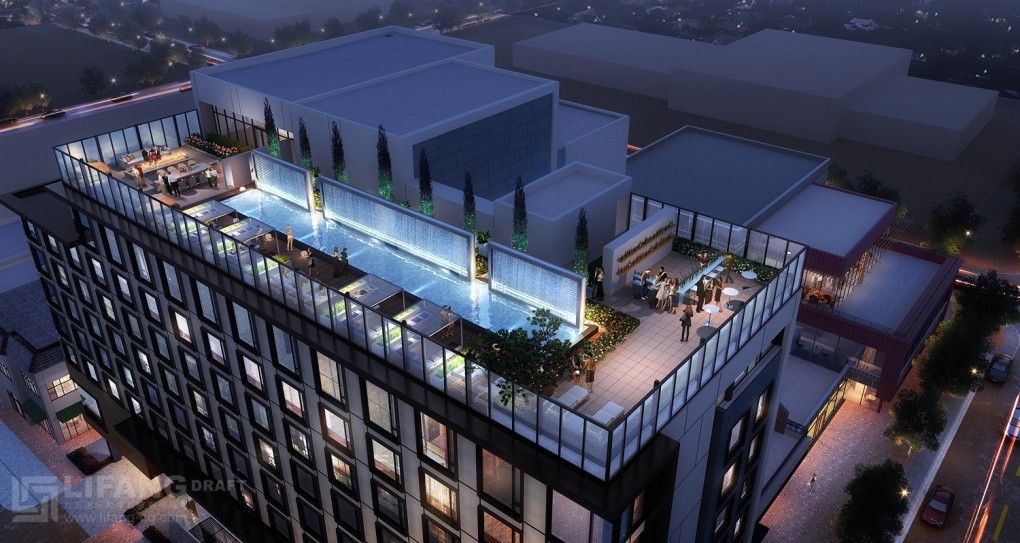 STONEBRIDGE COS. OF Centennial, Colorado, on June 1 celebrated the topping off of an eight-story, 201-room luxury independent boutique hotel in an haute district of Denver.
Navin C. Dimond, founder, president and CEO of Stonebridge, used the event to officially announce the name of the hotel, which joined Marriott International's Autograph Collection, a soft brand for top-tier properties.
The hotel is named The Jacquard after the 19th century inventor Joseph Marie Jacquard of Lyon, France, who developed an automated mechanical loom to weave patterned textiles.
The name is a promise of a guest experience rather than a nod to Denver's economic history, which is rich with gold prospecting and silver mining. "The Jacquard will weave together intrigue and elegance through bespoke experiences, stunning art collections, tasteful design and sophisticated dining," Stonebridge Cos. said in a statement.
The hotel is expected to open early next year in Denver's Cherry Creek North neighborhood, an upscale 16-block shopping and dining district. It is the second Autograph Collection hotel in Colorado, the first being The Brown Place Hotel, also in Denver.
The Jacquard will have a rooftop restaurant and bar, a 75-foot-long lap pool and 6,900 square feet of meeting space.