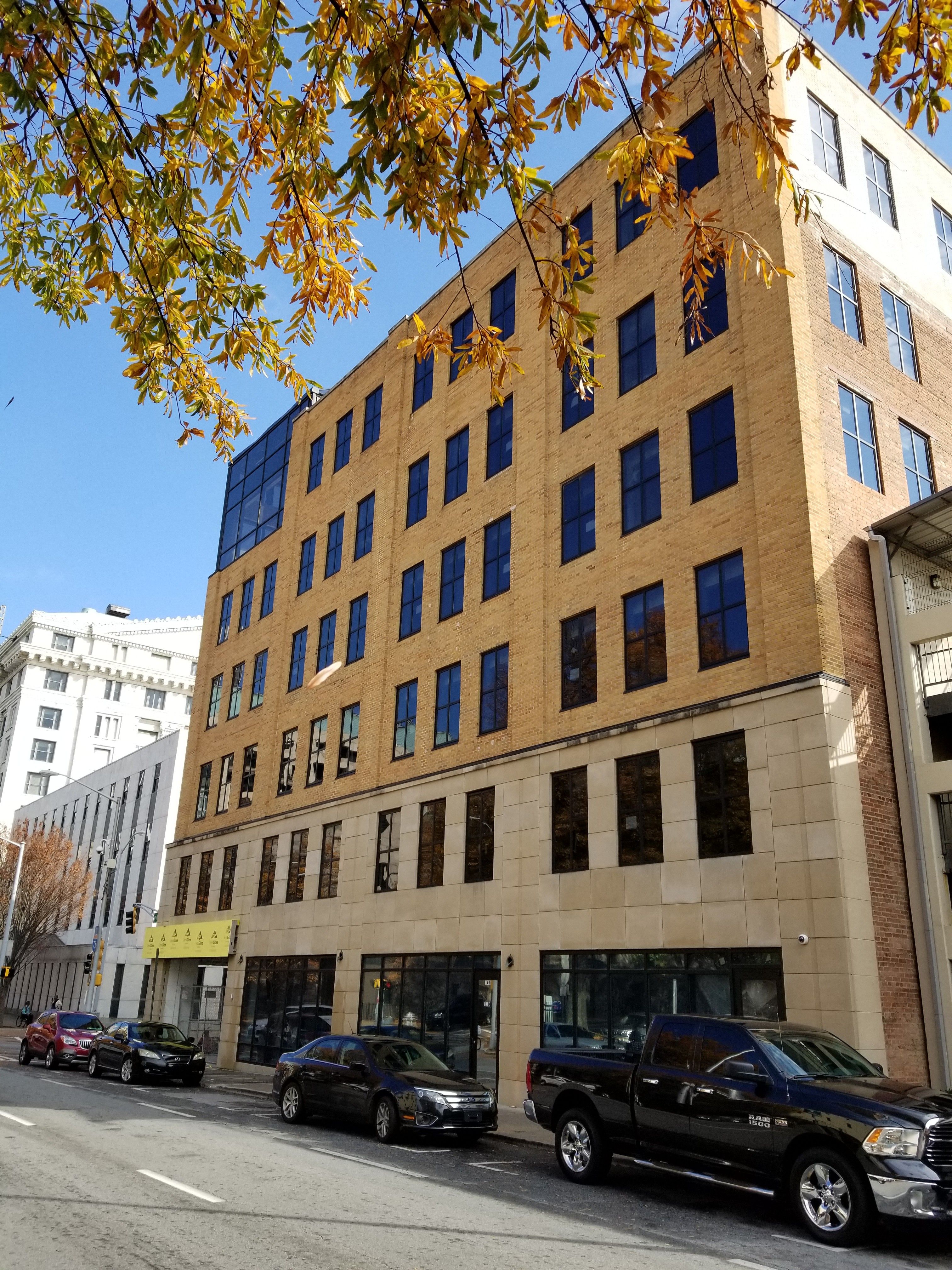 AFTER FINISHING A $16.5 million renovation, Columbia, South Carolina-based Sejwad Hospitality is ready to open its first hotel in Atlanta. The 124-room Cambria is scheduled to open its doors in January. Cambria is an upscale brand by Choice Hotels International.
Located at 166 Pryor Street in downtown Atlanta, the 75,000-square-foot, six-story structure was built in 1910 as an office building, Sejwad head Rick Patel said. Patel's company bought it in 2016. It has a restaurant and bar and a fitness center. It is near the new Mercedes-Benz Stadium, the Georgia State Capitol and the planned Underground Atlanta redevelopment.
"It will be the closest hotel to the state capitol," said Patel.
Patel helped establish Sejwad, the company begun by his father T.N. in the mid-1990s. It has primarily been focused on doing business in the Columbia area. "We've outgrown that market," Patel said.
While this is Sejwad's first project in Atlanta, it won't be its last, Patel said. In February, the company will release details of its second project in the city. Sejwad also recently opened two new Holiday Inn Expresses in Columbia, where it now owns 11 hotels and two conference centers.
The decision to convert an office building into a hotel is strictly economic, Patel said. "There's no land downtown, so that was the next step," he said. "The land that's down there is too expensive; it's hard to make the numbers work."
Choice provided a $2.7 million equity contribution toward the cost of renovating the new hotel.