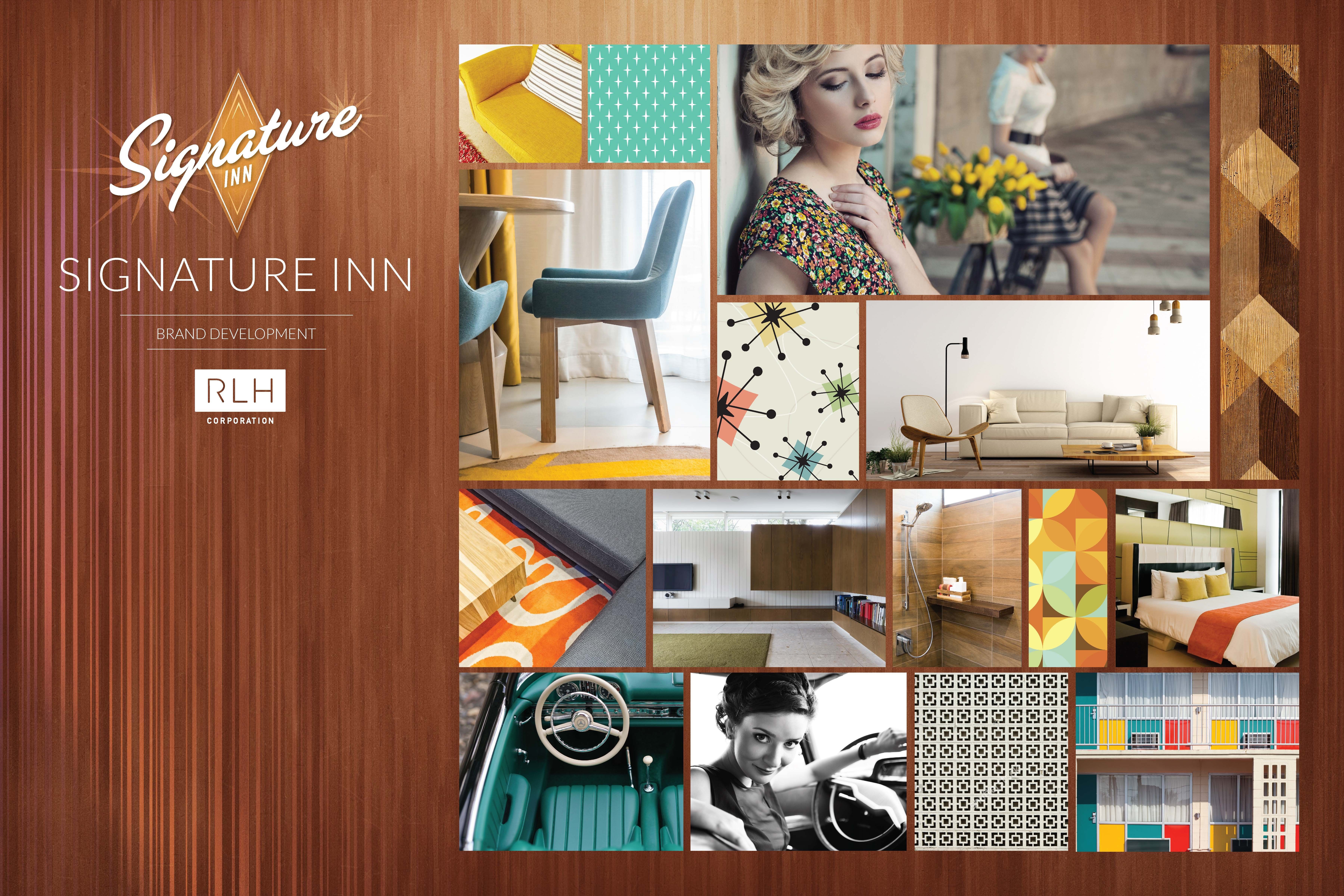 AFTER YEARS OF dormancy, Red Lion Hotels Corp. has brought back Signature Inn, relaunching it as an upper economy boutique brand.
The publicly traded hotel franchiser also is taking direct aim at next-generation Asian American hoteliers to grow the brand's footprint throughout the U.S.
The boutique lifestyle ethos, simple-fee franchising agreements and flexible design are what Roger Bloss, executive vice president and president global development at RLHC, said younger hoteliers are looking for to grow their ventures. "They don't want to build their Daddy's hotels," he said.
The Signature Inn brand had been on the shelf for several years when it was owned by America's Best Franchising Inc. Vantage Hospitality Group acquired ABF in January 2015 and resurrected Signature Inn as an affordable boutique brand last summer. Although there were some conversions in the pipeline, plans were once again stalled in September when RLHC acquired Vantage Hospitality. In May, RLHC announced it had realigned Vantage's brands, Signature Inn among them.
Greg Mount, president and CEO of RLHC, said the company held off on development marketing "until we felt we had the right positioning for the brand. We wanted to spend some time on it." He said even before the official launch, the concept garnered "a tremendous amount of interest" from prospective developers.
At a launch party June 5 during the NYU International Hospitality Industry Investment Conference in New York City, RLHC revealed the brand's interior design elements that draw on the nostalgic American lifestyle themes popular during the 1950s and 1960s.
The fact that most Asian American hoteliers were just beginning to immigrate to the U.S. during those eras and today's young hoteliers were only DNA molecules at the time does not diminish RLHC's conviction that the brand will be a hot item for 20-something investors and developers.
Two things are happening that the company believes will boost its strategy to provide an economy boutique hotel brand, said Bill Linehan, executive vice president and chief marketing officer at RLHC. "The old mindset is the adage that 'new' wins; but now what I think is happening in all of consumerism is the desire for more choices," he said.
"You can't be everything to everyone so you have to narrow the focus. So, what do you do with the aging assets? Try to make it another Holiday Inn or Quality Inn? No. We want to do something a little bit different.
"A lot of these hotels are small or at the end of a lifecycle, and in terms of quality they have limited elasticity and appeal," Linehan said. "So why not bring that luster back with a brand like Signature Inn? The consumer base is ready to celebrate that now."
And that brings up the second point: The next-gen Asian American hoteliers are well educated and entering decision-making roles over the family-business portfolio. "They have these assets, and they want to do more with them; they want to bring the luster back, too," Linehan said. "We believe older assets in gentrified communities can have a rebirth."
Bloss said he conceived an economy-segmented lifestyle brand when the children of Vantage Hospitality's member-owners began to approach him about staying with Vantage but wanted more options.
Vantage Hospitality's membership agreements enabled hoteliers to manage costs while growing their family businesses. RLHC adopted the simple-fee structure for its lower-tiered properties when it stratified Vantage's brands with its own.
"As franchisers, we have a responsibility to understand not only consumers in our segments but also to understand the owners in our segments and make sure we are providing them a return on their invested capital," said Greg Mount, president and CEO of RLHC. "When you combine improved performance with a flat-fee system, hoteliers start to benefit from the business we are providing them."
Linehan said the company "is starting to recognize that owners choose to not be with other [premium] brands. It's not what they want. They want a simpler life, and they want to run their hotels with no heavy breathing and strict structures from the franchisers."
RLHC's new slogan is Good for Business, which signals to owners it wants "to focus on standards that really matter" to both guests and hoteliers, Linehan said. "Does the guest care that the coffee cups have a brand logo on them? Or do they care more that the bed is comfortable?"
Signature Inn focuses on simpler times and recreates the "old-school hipness" of the mid-century aesthetic while focusing on what matters to its target guest – friendly service combined with modern conveniences such as a great bed, reliable Wi-Fi and a good HDTV.
Bloss said Signature Inn is designed to be flexible. Owners of existing hotels are looking at converting while the brand has an estimated 20 to 30 prospective new-builds in the pipeline. Cost per key would run around $75,000. The brand is fashioned for properties with 40 to 80 rooms.
The hotels – existing and new – can be interior or exterior corridor. "I love exterior corridor hotels," he said. "They are great for family travel, pets and sporting life."
Bloss said he is chewing over the concept of segmenting the Signature Inn hotels between existing assets and new construction – perhaps calling the new-build hotels Signature Stay.