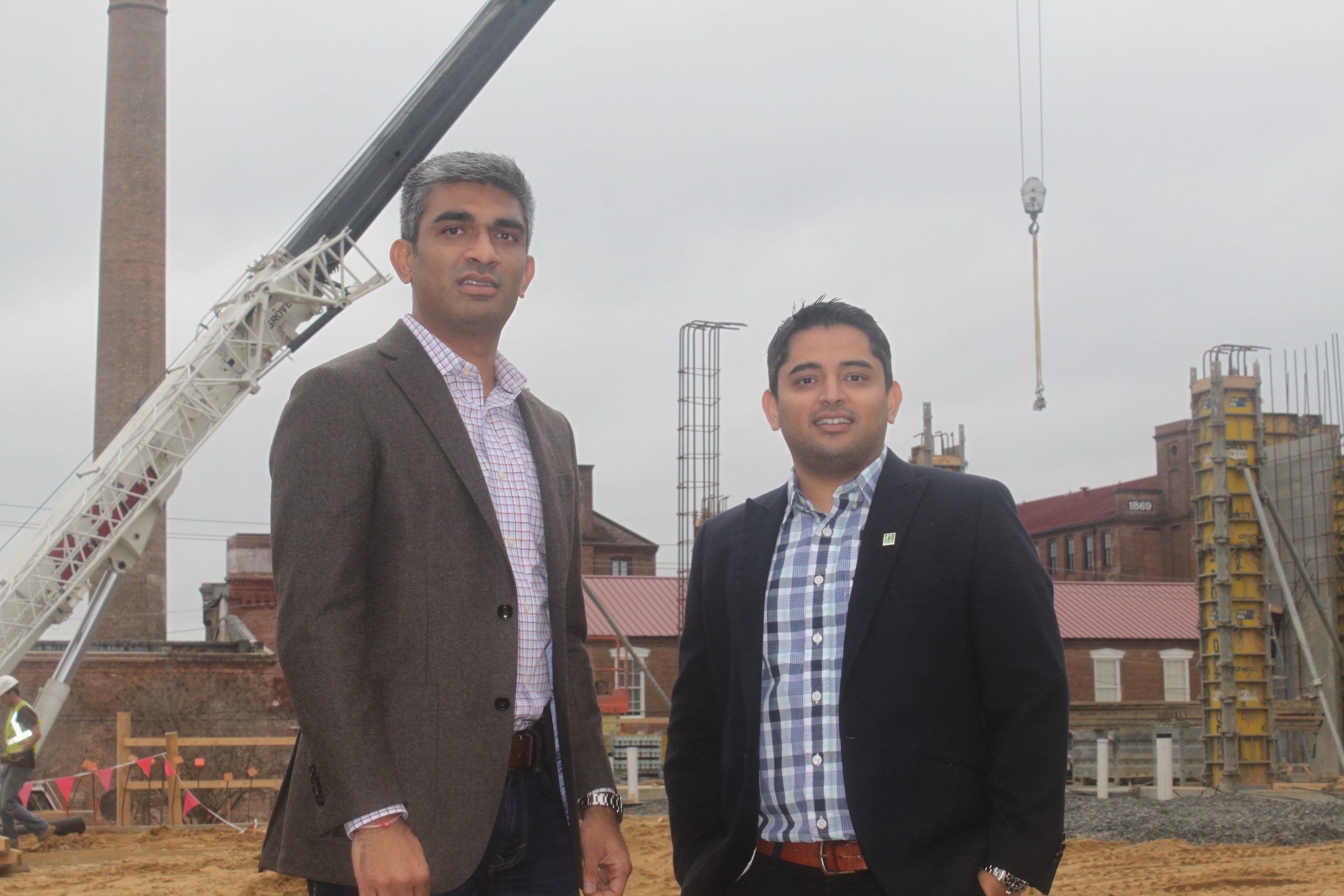 In the scenic downtown of Columbus, Georgia, an upscale AC Hotel is rising among the historic mill buildings, now converted to apartments. It is the latest project of locally based RAM Hotels, founded by brothers Mitesh and Rinkesh Patel.
More than that, it is the culmination of the brothers' life work.
The upscale branded hotel is their foray into a higher level of the lodging business, a significant step up from the independent and mid-scale brands with which they began their company.
Other ownership companies with portfolios burgeoning with midscale hotels also are moving to upscale, lifestyle and boutique brands such as Marriott International's AC Hotel, Choice Hotel's Cambria and Ascend brands and Hilton's Canopy and newly launched Tempo.
Among them are Baywood Hotels in Columbia, Maryland, led by President Al Patel, and Hotel Investment Group in San Diego, led by Darshan Patel, chief operating officer.
A need for greater payoffs on investments fuels the move, the group said. It's also indicative of the growth in expertise and sophistication among Asian American hoteliers.
A matter of necessity
Mitesh and Rinkesh moved to the U.S. with their family in 1998 from the small village of Navfari in Gujarat, India. They were both in their teens and got their first experience with the hotel business by helping their uncle run his small hotel in Opelika, Alabama.
Then, in 2002 their family bought a Days Inn in Phenix City, Alabama, across the river from Columbus. That first step would eventually take them to the creation of RAM Hotels, which opened its 25th hotel in March.
Three of those hotels would be considered upscale, the brothers said. The $20 million, 125-room AC Hotel Uptown Columbus, scheduled to open in 2021, is part of an evolution the company began in 2016.
At that time, Rinkesh said, they had a pipeline of about 10 hotels in various stages of development. Most of the company's portfolio are Marriott International, Hilton and InterContinental Hotels Group brands.
Marriott in 2011 entered a joint venture ownership agreement with AC Hotels founder Antonio Catalán. When Marriott acquired full ownership of AC Hotels last spring the brothers were interested in getting involved.
"Just looking at the whole industry, where it was headed, there was a space for it, which clearly the brand saw," Rinkesh said.
In an urban market, with the higher cost of land and development, the brand makes sense. For its AC Hotel, RAM Hotels acquired two buildings and two surface parking lots from Raymond Rowe Furniture Co. They paid $1.65 million, according to the Ledger-Enquirer newspaper.
"You need the performance to be driven by ADR, the rate component becomes so essential," Rinkesh said. "At the same time, you don't want to be in the arena with luxury brand hotels where the labor is also unsustainable."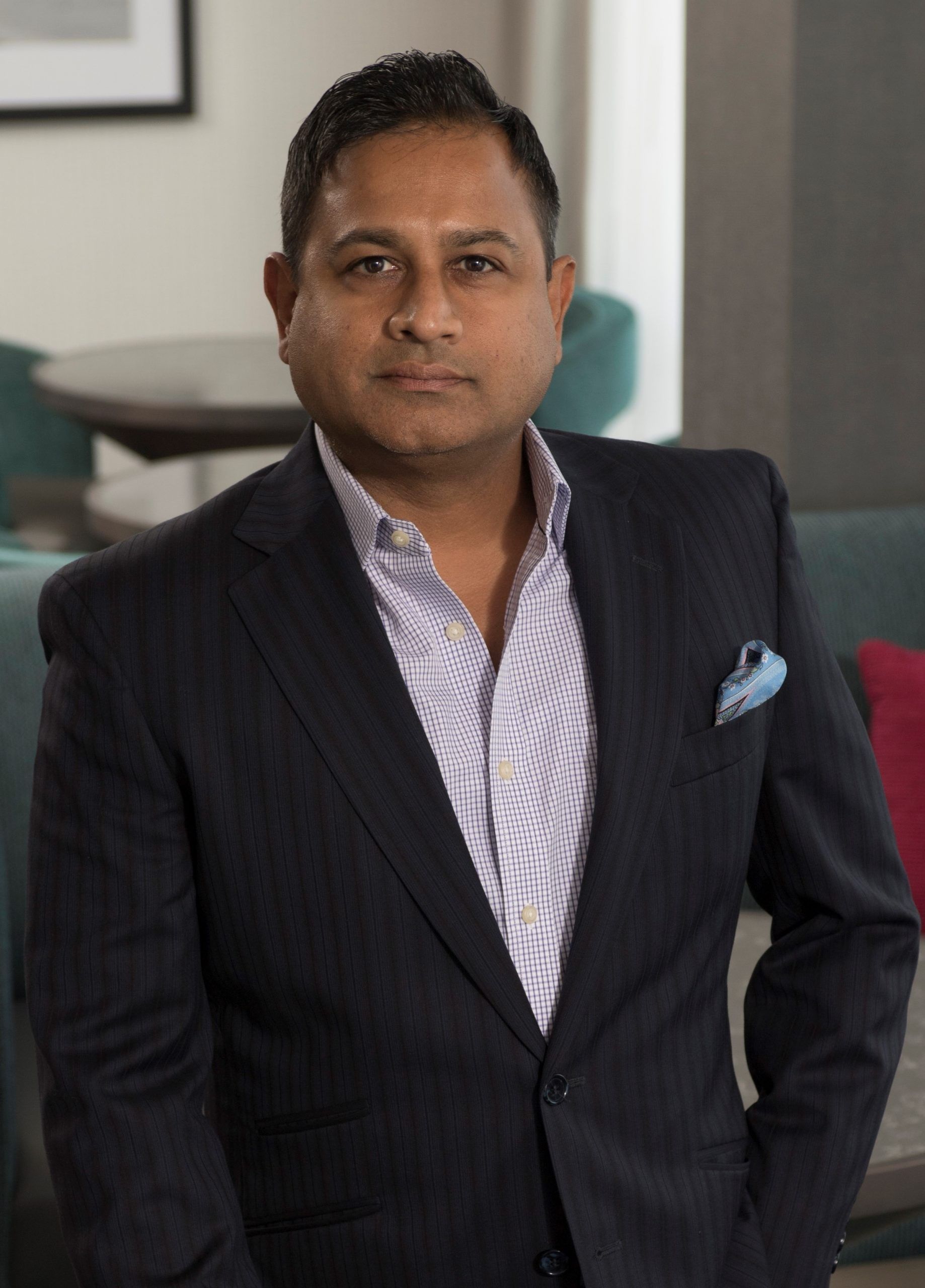 Baywood's Al Patel, who has grown the company his father started in 1975 with one independent property into a portfolio of 116 hotels, said his move into more upscale brands followed a similar track. Baywood started with independent hotels, then moved into economy brands such as Days Inn. From there they moved into Comfort Inns and Hampton Inns.
"Then most of the Asian companies joined up with Marriott and we started developing Marriotts and Hiltons, and a little bit of IHG," Al said.
Last year Baywood opened two high-end properties, an AC Hotel in Miami-Doral and a Canopy in Ithaca, New York.
"For the last two or three years the evolution has been let's dabble in upscale, design-forward hotels," Al said. "The evolution was partly was necessary because as construction costs have been rising almost exponentially, the project costs have exceeded the rates that our former hotels can even deliver."
HIG's Darshan, who took the reins of the 30-year-old company two years ago when his parents retired, put it more succinctly.
"When you're in the economy and midscale chains you end up finding that it's a dog-eat-dog world. It's a race to the bottom," he said. "You find there isn't a lot of strength in your rate; there isn't a lot of strength in your product."
HIG now has nine properties, all in California and most still in the economy and midscale range. Its most affluent property is an upper-midscale Holiday Inn Express in San Diego's Hotel Circle. Darshan said he is moving into upscale by breaking ground on a Residence Inn, an extended-stay brand by Marriott, in Southern California at the end of this year.
There is a lot of supply in the economy and midscale space and very little customer loyalty, Darshan said. Hoteliers end up competing with other hotels for the same guests by lowering rates.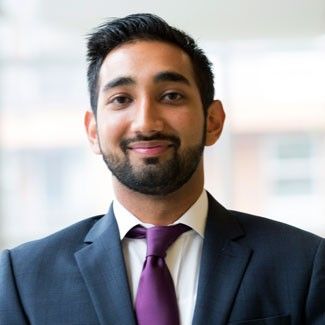 "The next thing you know you're both renting rooms for $20," he said.
By moving into upper-midscale brands such as Fairfield Inn, TownPlace Suites, Hampton Inn or Holiday Inn Express, Darshan said, a developer gains guests who are loyal to those brands.
"You don't have to race to the bottom. The clients will come, the business is there," he said.
There are some things to consider before making the move to upscale, the developers said.
Having what it takes
"There's a cost to every benefit," Darshan said. "By getting that loyalty, by having that brand, there are costs associated with them. There's a different level of professionalism, a different level of sophistication, different costs for the amenities, there are more amenities that are involved, design aspects as well. You're held to a higher standard."
And the brands will hold owners to those standards, he said, because their name is on them and they know that the guest loyalty they have comes from meeting those guests' higher expectations.
Al Patel said upscale developments are challenging in that they are design driven. "We have to deliver an experience now. The modern traveler is much more savvy."
Programs on channels such as HGTV display interior design concepts viewers may find desirable, he said.
"People see those kinds of designs and they want that manifested in their environment," Al said. "We're delivering these Instagrammable experiences centered around this unique, localized experience."
Part of that, he said, is a new focus on the "B" in F&B.
"Upscale hotels now have a mixologist, specialty cocktails. We've evolved where the mixologist in our hotel is one of the most important and valued team members," Al said.
Franchisers of upscale brands are more discerning about location, he added. "You have to morph into more upscale neighborhoods."
The action of the city
Lifestyle and boutique hotels tend to be in urban and suburban areas, Rinkesh said. That can place different requirements on any new development.
"When you go from building select-service hotels along highways in metropolitan and suburban markets to urban-driven markets, it changes a lot," he said. "You have to have a very good understanding of site selection."
That requires a lot of due diligence, such as going over schematic designs with an architect, civil engineers and structural engineers. The lots are smaller, and because of density most construction has to go vertical. There's also parking to consider.
"There's a different science behind it," Rinkesh said. "Had you not done many hotel developments and if you don't have an inhouse construction department or you don't have a robust team that you build together and collaborate to come up with a good plan and approach, from construction methods to how you're going to do the structure parking, the whole nine yards, sometimes the project might not be feasible."
There is a payoff to all that work, Mitesh said.
"It's more work but you're opening hotels that are ramping up faster. They're in good markets that perform much better and you have less risk even with more supply coming in."
When choosing an urban site, the brothers said, it should be near demand generators and supporting amenities. A central location is best.
"When you get out the hotel's door, you should step into the action of the city," Mitesh said.
For fellow hoteliers considering investing in higher-tiered developments, the brothers recommend talking to their peers in the industry and traveling to their sites to see how they handle the challenges.
"There's a lot of learning," Rinkesh said. "We started doing that as well at the same time and I think that's when I said 'Hey, we are ready to take on urban development.'"
Taking the first step
After a developer decides to make the move to a higher-level project, it's time to choose a brand. For Baywood, the first step into upscale was driven by the creation of brands such as AC Hotel and Canopy.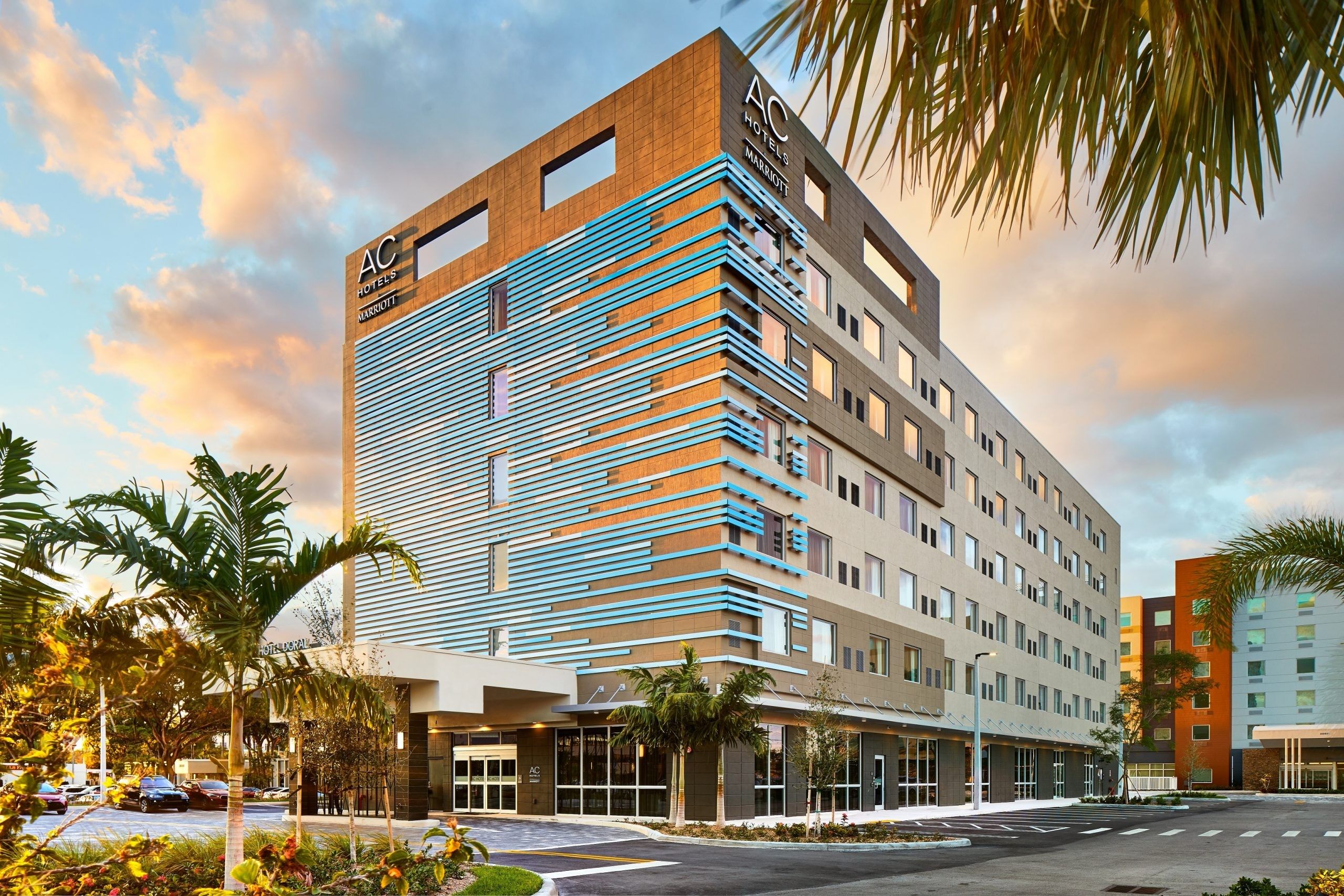 "Our roots are in branded hotels. We love the comfort of having the brand deliver reputation. We needed the brands to deliver a model for us to follow," Al said. "When Marriott and Hilton came out with a brand we felt that comfort level that at least we have the backing of Marriott and Hilton at the end of the day."
Moxy is a good transitional brand, he said.
"The more I studied Moxy, the more I realized that the most successful of the Moxies did a really great job with their beverages and food," he said.
For example, Baywood is about to begin construction on a Moxy in Miami in which they are partnering with local restauranteur David Grutman to provide F&B services.
"It's more into the full-service atmosphere, but we have to be very creative in how we deliver this experience," he said. "You have to stand out. You have to be a preferred destination."
Darshan said many upper-midscale brands make for a good transition.
"I think starting and going into the upper midscale, whether it's an IHG Holiday Inn Express or a Hilton Hampton Inn or Marriott's TownPlace and Fairfield, it's a good start," he said. "By starting in those upper midscales, it kind of gets your feet wet. It gets you a little acclimated to the different levels, different standards that you have when you're in the upper midscale before you wind up all the way to the upscale."
Rinkesh and Mitesh said they learned a lot from their first upper-midscale project, a Home2 in Alpharetta, Georgia. The local government had a complex entitlement system and didn't like RAM Hotel's proposed use for an extended-stay.
"To overcome that we had a lot of challenges, and I think that's where we kind of got the idea of what it's going to take to go up against this," he said.
But Rinkesh said the decision to move up the chain scale should be market driven, not brand driven. You have to judge what supply is already in the market and what the market will receive well, he said.
"When you're approaching it you can't have this mindset of 'Hey I have this brand, I'm going to go into this market,'" he said.
The way to the future
Evolution is an ongoing process, and more change is likely for RAM Hotels, Baywood and HIG.
"We'll continue to evolve and look for urban settings and high room counts," Rinkesh said.
The brothers want their per-property room count to be higher than what they have now, from 95 rooms per location to 140 to 220 rooms. They are not interested in moving further up the scale to luxury developments.
"I think for us to consider luxury the real estate deal has to make more sense than the operations," Rinkesh said. "We'll probably look at full-service before we move to luxury."
They are adding a real estate and construction section to their company to facilitate more expansion.
Al Patel said he will keep Baywood rooted in the top 25 markets as opposed to resorts. "We'll go into resort areas with our brands of hotels, but it won't be considered a resort."
He does plan to build more upscale brands, however, including another Moxy and more AC Hotels, as well as a Canopy in New Orleans French Quarter.
Darshan recently attended the grand opening of the 50th Cambria hotel, which is also the largest of the brand so far, in Anaheim, California (See story on p ??). It's a relatively new brand, Darshan said, and he is considering it, saying Choice has picked key locations and is helping developers build their properties.
"I think the industry is still waiting to see what Cambria actually is," he said. "I think they're going to be a great brand in the industry for years to come once they end up developing that track record."