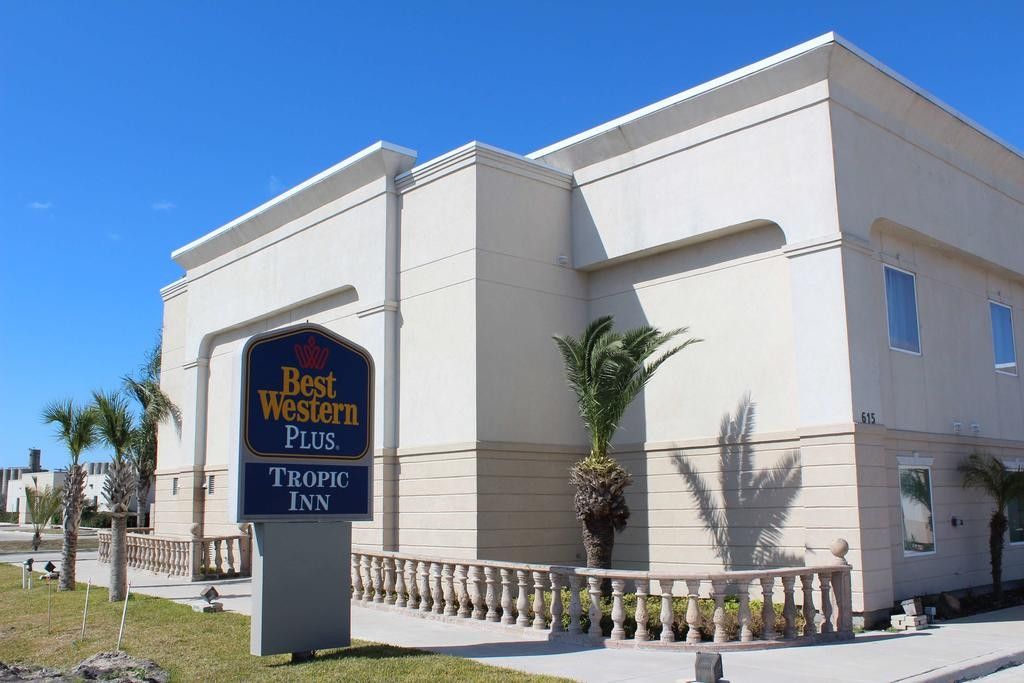 INCREASING YOUR HOTEL rates in times of high demand is a smart business move. But jacking up the price when a crisis like Hurricane Harvey hits is bad PR and often against the law.
The owners of the now-former Best Western Plus Tropic Inn in Robstown, Texas, learned that the hard way. The hotel is in Neuces County, one of 30 counties Gov. Greg Abbott, "preemptively" declared a state of disaster on Aug. 23, two days before the storm made landfall on Texas's Gulf Coast. Once the state of disaster was declared, any business that unreasonably raised its prices for goods and services was in violation of Texas law.
Robstown is about 20 miles west of Corpus Christi, one of the first Gulf Coast cities to get the brunt of Harvey on Aug. 25. The case of the Robstown hotel made national headlines when a TV news crew sought rooms on Aug. 26 and found rates had tripled over prices posted online. The state attorney general investigated and said it found 40 guests had been charged more than $300 per night. The upper midscale hotel's ADR ranges from $120 to $150 a night in normal times.
The property also charged state and local occupancy taxes, which the governor temporarily suspended when he made the disaster declaration.
The hotel has since reimbursed the guests but not before Best Western Hotels & Resorts pulled its flag from the property. "This hotel's actions are contrary to the values of Best Western. We do not tolerate this type of egregious and unethical behavior," said Best Western in a statement.
The owner of the hotel – now listed as the Tropic Inn – is Robstown Enterprises Inc. Raju Bhagat is listed as president, owner and director of the company. Vilina Bhagat is vice president, and Samir Patel is also listed as "inactive" president and director. Asian Hospitality called the hotel to speak to one of the owners and the front desk agent said Sam Patel would probably be the one to return the call. As of press time, none of the owners called back.
THLA Offers Guidance
Pratik Patel, chairman of the Texas Hotel & Lodging Association, said Best Western had no choice but to respond by severing its affiliation with the property. He said THLA President and CEO Scott Joslove stepped in and negotiated the rate refund. The Robstown hotel is one of more than 20 Texas hotels the state AG has accused of price gouging.
THLA website advises hotels on how to determine rate during an emergency. It suggests hotels price rooms as it would at occupancy levels experienced in normal times. As the hotel fills up, rates can also increase, but not beyond the hotel's pricing history.
"A hotel would be well advised not to immediately charge rack rates for rooms once an emergency is anticipated," is the advice. "Keep in mind that holding the line on pricing for guests who cannot leave your property is a wonderful industry gesture, if possible."
For hotels used to practicing aggressive yield management, it can be a difficult to determine the best possible rate as occupancy nears 100 percent and avoid being accused of price gouging. "It's an interesting scenario," said Lily Mockerman, founder, president and CEO of Total Customized Revenue Management in Phoenix, which helps hotels of all sizes, brand affiliations and price segments manage rate.
Although the Robstown news crew members were walkups, most guests fleeing a storm book prior to arrival by using OTAs or direct methods with their mobile devices. The practice "is becoming more prevalent as people don't want to walk up to 20 different hotels in search of a room," Mockerman said.
But the booking method frequently leads to across-the-board price increases at hotels unaware or unsure of the reason behind the surge in bookings. And it can be especially perplexing if a local event was filling rooms before the disaster was even on the radar.
If a hotel loses electrical power in the storm, it is helpless in letting third-party distributors know it has abandoned traditional pricing methods. The digital algorithm will continue to pick up on the booking pace among a hotel's comp set and continue as usual. The front desk agent at the Robstown hotel said they had lost power at one point during the storm.
Override Brand Systems
Many brands now offer franchised properties automated revenue management programs, which keep working no matter the reason for the spike in bookings.
Mockerman said owners and operators can basically unplug the system. "Some programs have fixed price caps, but pretty much every system has an override mechanism. As soon as you know there will be some kind of impact from a disaster, set a static rate and manually raise prices if it's called for," she advised.
"The important thing is that it doesn't matter why people are coming to your hotel, you should price all of your rooms the same and keep the rate ranges within historical norms."
Nimesh "Nick" Zaver, owner of Insignia Hotel Management, of Lake Charles, Louisiana, which has seven hotels in Louisiana, said Choice Hotels International last year launched Smart Rate, an automatic revenue management system. His Comfort Inn was one of the hotels that beta tested the program. He said most Choice franchisees accept about 60 percent of the program's rate changes. "It's not mandatory that you accept the prices," he said, noting he has turned off the system during the disaster recovery.
Every one of his hotels is at 100 percent occupancy. He has set his rates around $100 a night, upping the price about $20 at some properties.
Rooms are filled with emergency responders, displaced residents and everyday guests. "I have to have rooms for my regular customers," he said. "I have to continue to do business."
Zaver owns a Best Western. He noted the brand does not offer an automated revenue management system to its members.
Keep Mum
Along with price gouging, another illegal maneuver some hotels fall into is price fixing.
Jeff Mayo, director of brand services at Total Customized Revenue Management, said owners and operators can avoid that trap by not discussing their rates with any nearby competitors.
When deciding on what rate to set, Mayo advised: "Base your decisions on everything you would normally focus on (supply/demand/market), but with two exceptions. 1. Don't price gouge; follow the law and pay attention to local/state price-gouging statements and news. 2. If competitors start inflating their rates, let them; don't follow."
Mayo said TCRM has five clients in the "compression circle surrounding Harvey." Typically, he talks to each hotel about once a week. Over the past two weeks, however, the calls are daily and the discussion is around pricing and yielding.
"In the two days leading up to the storm, hotels wanted to increase prices," he said. "This was due to both strong local, non-storm demand and expected storm impact. We discussed this at length, educating all involved. Prices were increased slightly, and kept within a rational, non-gouging range."
Prepping for Irma
As Hurricane Irma threatens Florida and the southern East Coast, Mayo advised hoteliers in its projected path do the following:
"Check historical rate shops for the same time last year. Review pricing over those dates and set a maximum price point now for each date within the expected Irma impact date range to remain within a non-gouging range.
"Work now to secure emergency personnel demand (utilities, insurance, government).
"Connect with your local accounts to offer lodging for their employees that could potentially need to stay near their offices and for employees that may potentially become trapped in the neighborhood and be unable to get home.
"Review all local/state/federal price gouging statutes and ensure all leader and front desk teams understand how to keep the hotel within the law."