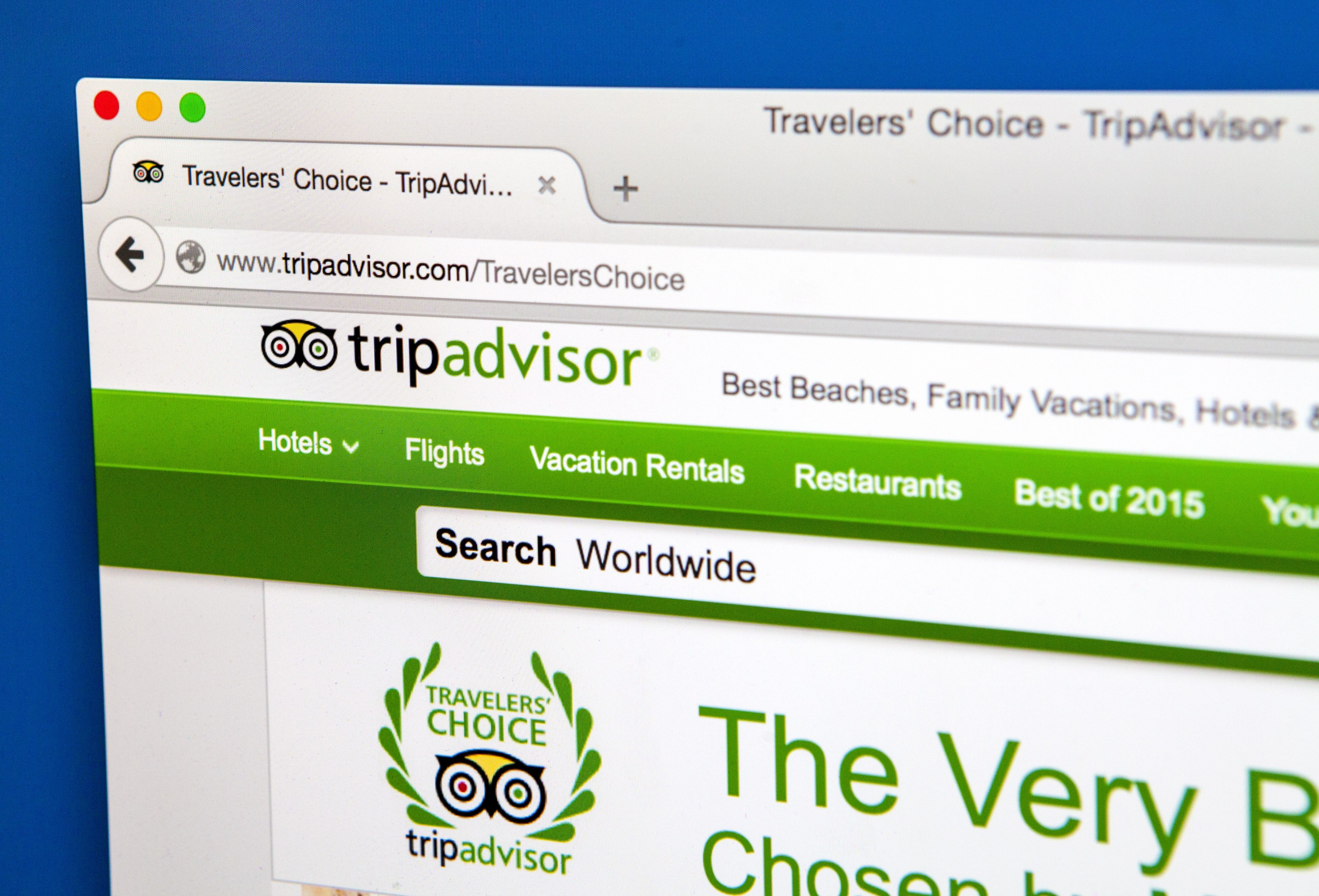 THE INTERNET HAS changed the way consumers shop for any number of products and services. Now a new study shows the online marketplace may be serving as a "great equalizer" that allows independent hotel owners in some markets to close the revenue gap with large brand franchises.
"Online Reputation Mechanisms and the Decreasing Value of Brands," an unpublished study by Brett Hollenbeck, assistant professor at UCLA Anderson School of Management, looked at the change in the value of umbrella branding in light of increasing consumer information available online. Hollenbeck studied 15 years of hotel revenues from around the U.S. as well as millions of online reviews from multiple platforms. "I find that branded, or chain-affiliated, hotels earn substantially higher revenues than equivalent independent hotels, but that this premium has declined by over 50 percent from 2000 to 2015," Hollenbeck wrote in the study.  "I find that this can be largely attributed to an increase in online reputation mechanisms, and that this affect is largest for low quality and small market firms."
As a result of the trend, Hollenbeck says brand reputation "is declining as a predictor of firm performance and outlet-level quality is increasing as a predictor."
"The spillover of reputation across products sold under the same brand should decrease, and with it the value of branding as a whole," Hollenbeck wrote in the study. "Whether brands should react to this decrease in spillovers by investing less in quality of individual products or whether they should invest more in individual product quality and less in brand reputation remains an open question beyond the scope of this paper. But the results here do suggest this is likely to vary over the average quality level of the brand as well as the type of market or setting they are found in."
The trend seems to be strongest in rural markets while the revenue gap between independents and brand hotels remains solid in urban areas. "The chains seemed to retain much of the advantage they had in those markets," Hollenbeck said. "In larger markets people are more familiar with local properties." Travelers to urban markets also tend to be business travelers who often participate in brand hotel's loyalty programs, he said.
Hollenbeck's study is undergoing peer review and he expects to publish it later this year. However, it already was the subject of a Wall Street Journal article, and that has led to some feedback from the industry. "A lot of people in the hotel industry have called me [since the Wall Street Journal story was published]," he said.
Hollenbeck's results did not surprise R.J. Friedlander, CEO and founder of ReviewPro.com. The way travelers choose hotels has changed a lot over the past 20 years, Friedlander said. "When people make decisions, they have to be aware of something," Friedlander said. "Before the internet, it was a challenge for business travelers to, A, be aware of [independent hotels] and, B, trust them."
In that situation, people tended to seek the comfort and reassurance of known brands, Friedlander said. Today the average hotel selection process is driven by online reviews and OTAs. On average, he said, the traveler "does 20 searches and goes to 38 websites before they book a hotel."
There are 175 review sites in 45 languages, Friedlander said, and 93 percent of people who read reviews are highly influenced by those reviews. This benefits independent hotel owners who want potential customers to be aware of them. "The name Hilton is not the only way to do that now," he said. "You don't have to have a known flag flying over your hotel for people to know you and have confidence in you."
But there are other benefits to joining a brand beyond generating awareness, said Scott Buchalter, the new brand leader at Knights Inn, an economy brand of Wyndham Hotel Group. Buchalter plans to grow the Knights Inn brand in part through drawing more independent hotels into franchises. "One of the biggest things about joining an organization is the power behind it," Buchalter said. "When you're part of a large franchise, you get the distribution services," including negotiated rates with OTAs.
Being in a brand also gives hotel owners access to that brand's reward system, something independents do not usually have, Buchalter said. Knights Inn also offers franchisees a support desk to answer technical questions. "I think independents miss out on those types of resources," Buchalter said. "Whatever questions you have, we've probably seen that question before and have an answer."
The best way to cash in on online reviews, Friedlander said, is simple: good customer service. "Everybody who walks in the door has expectations," he said. "The best thing is to know what those expectations are and exceed those expectations. If you're doing that very well you're generating good reviews."
As for how much of a role the benefits of online reviews play in independent hoteliers' decision whether to join a brand or not, Friedlander said it certainly "changes the dynamic." "Generally speaking, more tend not to jump to brands right away," he said. "The decision criteria will definitely be different from what it was 10 years ago."
Hollenbeck agreed. "The price independents pay to purchase a brand name may be a less-valuable investment," he said. And whatever changes the franchise market experiences from the findings of his studies are likely to be prevalent for the near future, Hollenbeck said. "I think this trend is going to continue."