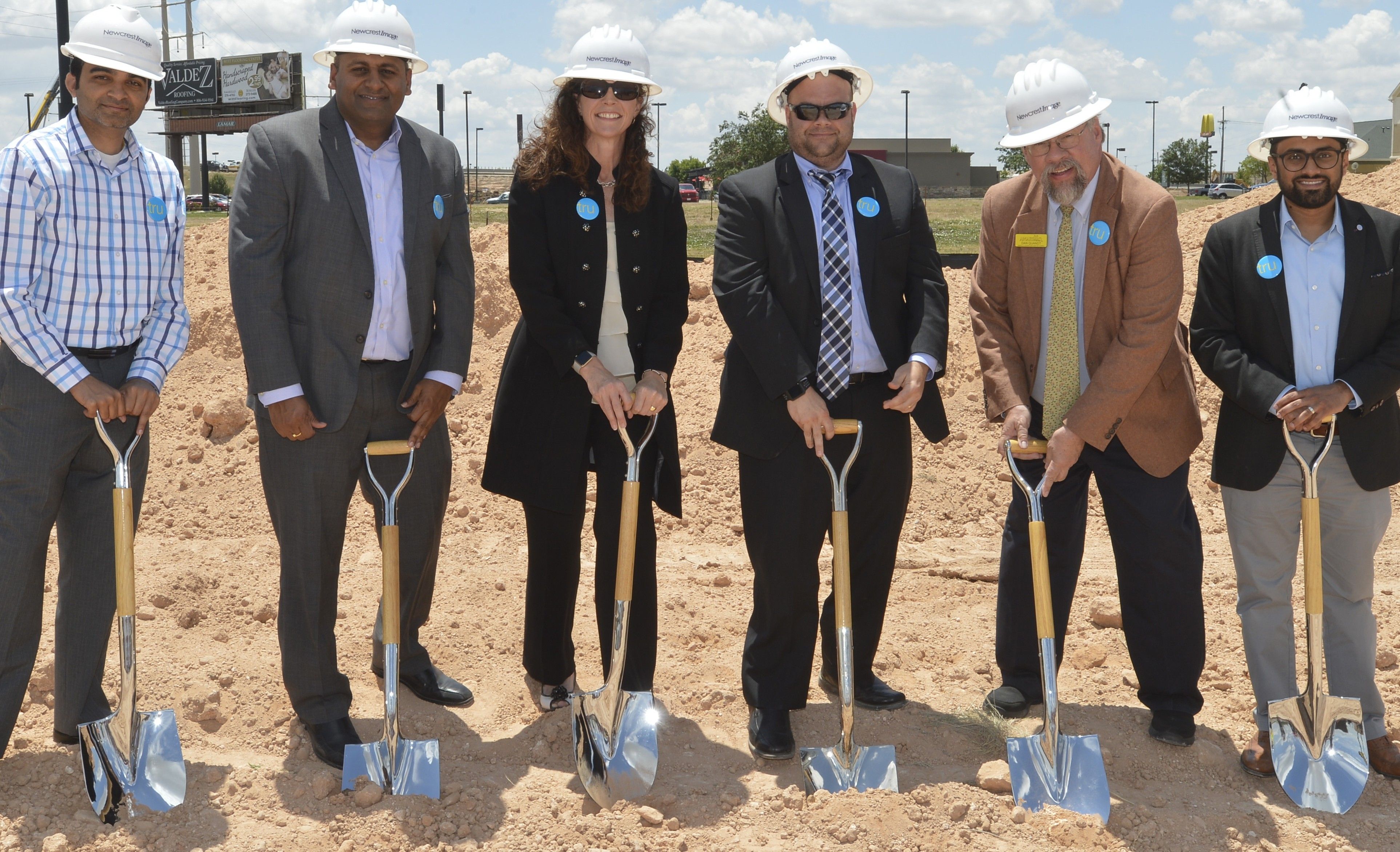 NEWCRESTIMAGE BROKE GROUND June 1 on a Tru by Hilton, the first of three hotels it plans to develop in Amarillo, Texas.
The midscale hotel is part of a 300-room multi-branded "hotel campus" NewcrestImage is developing on a 5-acre site in western Amarillo at Interstate 40 Frontage Road and South Soucy Road, described by the Texas Department of Transportation as one of the city's busiest intersections.
The 94-room Tru by Hilton is expected to open in mid-2018.
The two other hotels in the complex will be a Hyatt Place and an Aloft, a Marriott International brand. Construction is expected to begin on those properties by the end of the year.
In April, NewcrestImage started construction at a campus in Frisco, Texas. In a first-of-its-kind hotel project, the company plans a four-property, 600-room complex that brings together an AC Hotel and a Residence Inn, both by Marriott; a Canopy Hotel by Hilton; and a Hyatt Place. Frisco is part of the Dallas-Fort Worth metro-plex.
"Our mindset is to create very unique, very special properties – either through new construction, as we are doing with the hotel campuses in Amarillo and Dallas, or through renovation and adaptive reuse, as we have done with historic sites in Amarillo, New Orleans and Dallas," said Mehul Patel, chairman and CEO of NewcrestImage.
"We want our hotels to be a magnet for business and leisure travelers, while also serving as an exciting new face for the local community."
The company already owns and operates two properties in downtown Amarillo: a 107-room, 10-floor Courtyard by Marriott, which opened in 2011 in the city's historic Fisk Building, and a 226-room, six-floor Embassy Suites scheduled to open in August. The latter includes 18,000 square feet of flexible meeting space.
The Courtyard won an award from the Texas Downtown Association for Best Adaptive Reuse project.
Dallas-based NewcrestImage has a portfolio of 23 hotels, with another 10 properties under construction or in development, including historic sites in Cincinnati, New Orleans and Houston. The company has three divisions: real estate development; construction; and hotel management.