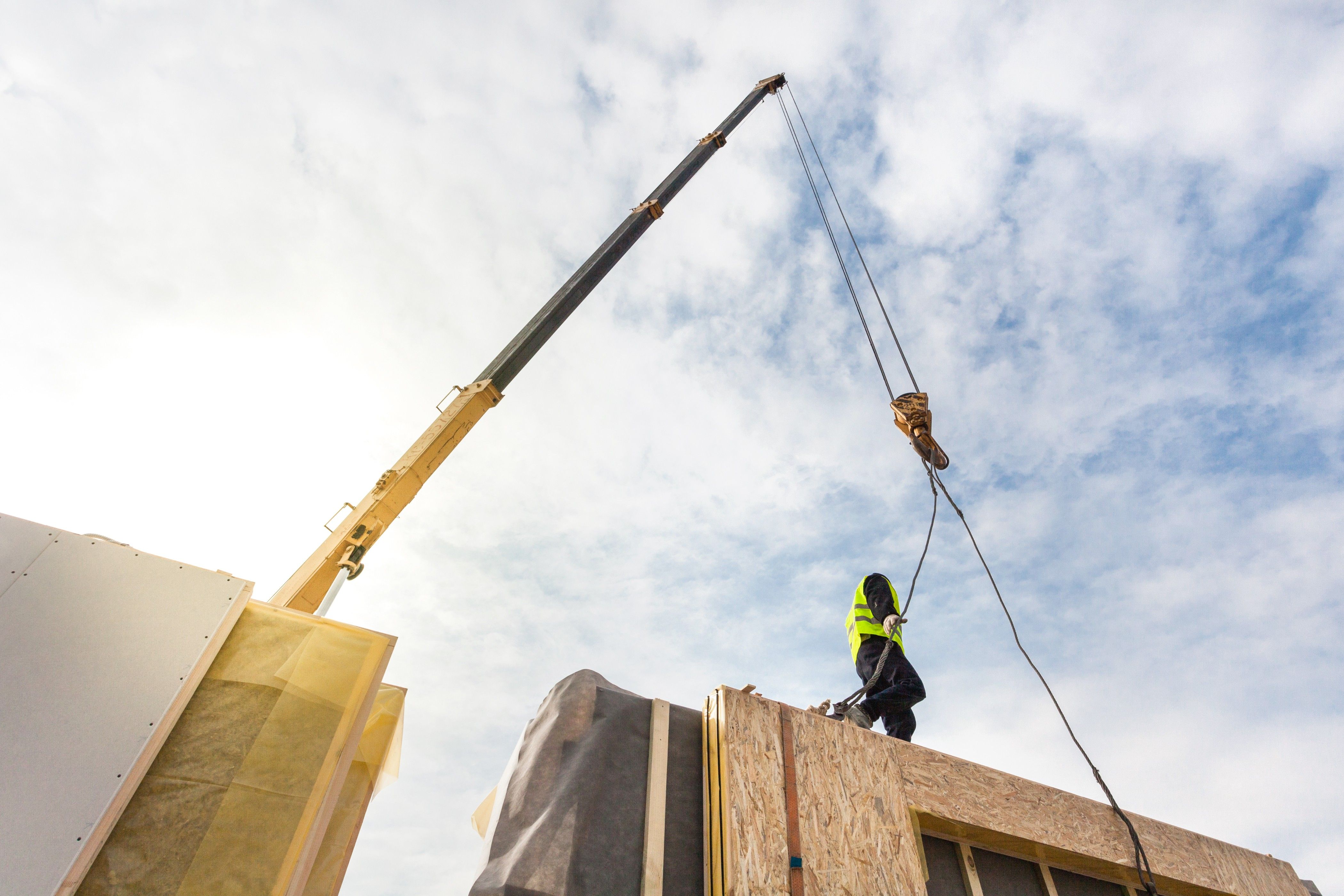 MARRIOTT INTERNATIONAL IS expanding its use of modular construction of hotels in North America, a technique in which prefabricated sections or room modules of the building are shipped to and assembled on site, shortening and simplifying the building process. The new initiative is part of a practice the brand has implemented since Marriott representatives first learned of the technique at a Modular Building Institute event in January 2015.
Two Asian American hotel companies are among the first to grasp the concept, each developing a modular-built Marriott branded hotel. NewcrestImage of Irving, Texas, is building an AC Hotel in Oklahoma City, Oklahoma, and Stonebridge Cos. of Centennial, Colorado, is constructing a Courtyard on the campus of Washington State University, in collaboration with the school. Mehul Patel is CEO of NewcrestImage and Navin Dimon heads up Stonebridge.
Both companies said they are analyzing the cost and time associated with the building method. NewcrestImage has a real-time experimental model as a conventional-built Hyatt Place is going up at the same time next door. Dimon has said because the units have to be trucked a long distance from the factory to the hotel site (the manufacturer is in Boise, Idaho, 300 miles from Pullman) the method may not be more financially viable than a conventional build.
With the modular process, hotel guestrooms and/or bathrooms are manufactured away from the hotel site in a factory. The prefabricated units are brought to the hotel site on a flatbed truck and stacked into place by crane on the new hotel's pre-built base podium.  After the modules are assembled, workers complete the building on-site with electrical, plumbing and other finishing work. The process has been used commonly in Europe and Asia for some time and is spreading quickly to the U.S. Marriott plans to build 50 hotels in 2017 that incorporate prefabricated guestrooms or bathrooms – more than 10 percent of the company's signings expected for the U.S. this year.
Marriott officials say modular building avoids time-consuming challenges that can delay construction such as skilled-labor shortages and poor weather. "By working with our pre-approved modular partners, owners can open hotels faster, put associates to work earlier and generate revenues sooner," said Eric Jacobs, Marriott International's chief development officer of select brands in North America.
So far, Marriott has opened one hotel under its modular initiative – the 97-room Folsom Fairfield Inn & Suites in Folsom, California, which is managed by Fargo, N.D.-based Tharaldson Hospitality Management. Boise, Idaho-based builder Guerdon Modular Buildings, one of several modular-construction factories Marriott selected to work with, pre-built the hotel's rooms at its facility. It fixed items such as major appliances, counters, beds, bathtubs, toilets and vanities in each room, and shipped modules, which each contain two rooms – to the Folsom for construction.
Marriott and Tharaldson representatives first learned of the technique at a Modular Building Institute event in January 2015 and told members the company had a burgeoning pipeline and was exploring methods that would get its hotels to market faster. "They said they wanted to achieve that without increasing costs for franchisees but increasing quality," said Paul Dille, marketing manager for Guerdon. "They asked for modular construction companies to step up and be providers."
Karim Khalifa, Marriott's senior vice president for global design strategies, gave a presentation on the construction technique's role in the hospitality industry at the 2016 World of Modular Annual Convention & Trade Show in Las Vegas. Modular construction is growing with different project types for different reasons, Khalifa told Asian Hospitality.
Modular construction eases the logistics of building in densely populated urban sites, such as Folsom, where streets need to be closed and noise minimized during construction, Khalifa said. "The quality is better since the finishing work is done in factory-controlled conditions," he said. "Speed improves as the building of the room modules runs parallel to the site and foundation work. They both complete at the same time. Then it is [just a matter of] stacking the rooms while the custom ground floor is finished."
Besides the hotels in Texas and Washington, Marriott has two more hotels in various stages of construction under this initiative, including a Courtyard in Pullman, Washington, and an AC Hotel in Oklahoma City, both of which are set to open in the second quarter. The other two expected to open later this year are AC Hotels in Louisville and Chapel Hill.
At its owners conference in downtown Los Angeles this week, Marriott is displaying an outdoor exhibit of prefabricated rooms by its modular partners. They include a Courtyard guestroom produced by Guerdon, a SpringHill Suites guestroom produced by Champion Commercial Structures, and an AC Hotels, Courtyard and Residence Inn bathroom module, produced by Oldcastle SurePods.