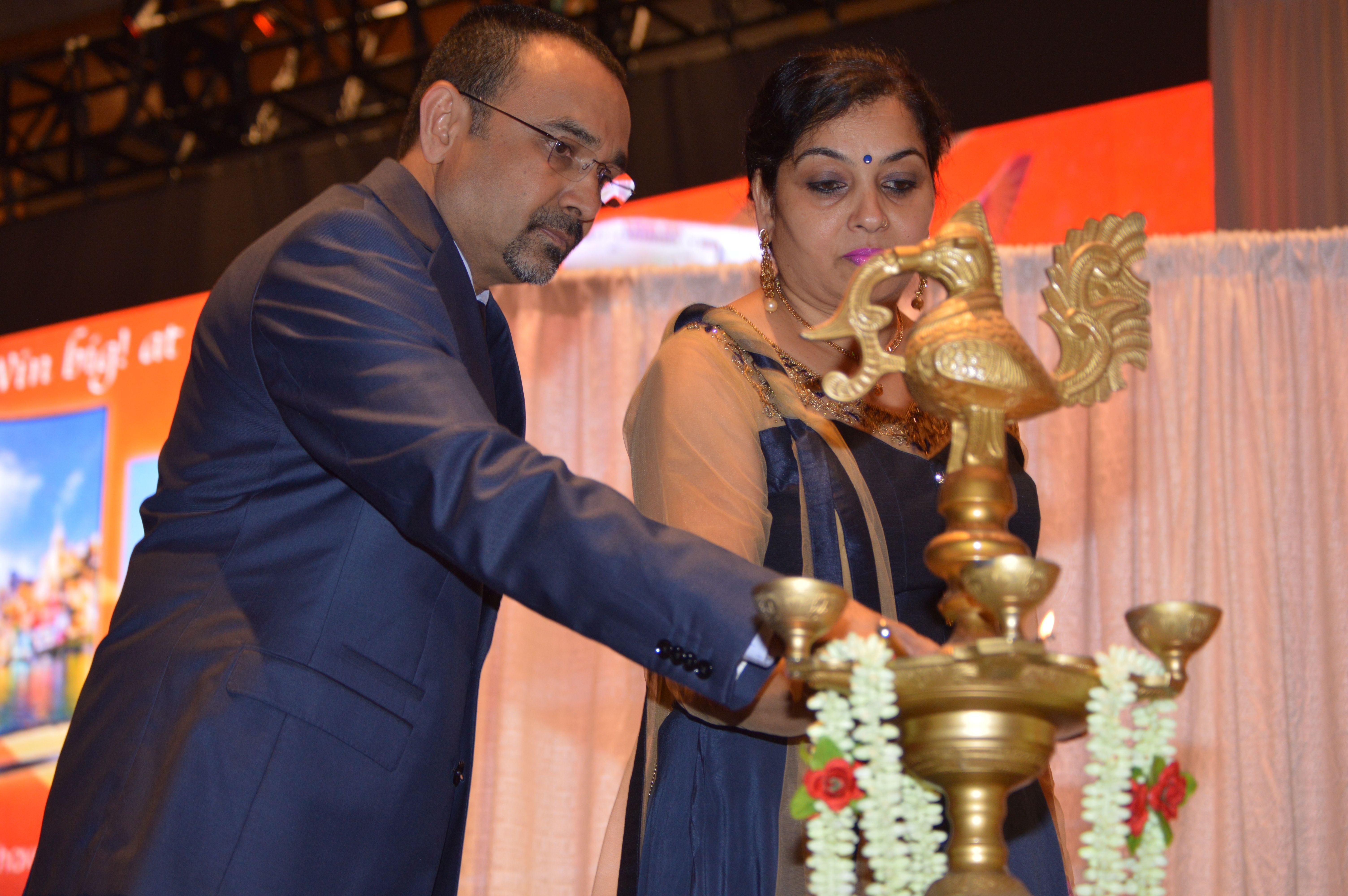 LEUVA PATIDAR SAMAJ of USA held its annual convention July 27-29 in Atlanta, Georgia, drawing 2,500 members of the Indian American community to the Georgia International Convention Center, less than one mile from the Hartsfield Jackson International Airport.
Atlanta has the busiest passenger airport in the world, and the whirl of LPS activity during the three-day event mimicked the nearby hustle and bustle.
LPS of USA is a vital resource for Asian Indians in the U.S. who desire to stay connected to their roots, heritage and culture. It is also a key element for those who want to teach their children the long-held values that have given them the wisdom and strength to succeed in business and life despite overwhelming odds.
Most of the members of LPS of USA are in the hotel business. The community also includes professionals in education, engineering, medicine and science.
Growing its membership and establishing meaningful connections with LPS youth who are more Westernized than their parents and grandparents are two major goals of the modern LPS of USA.
Last year, Sanjay Patel, LPS of USA president for 2016-17, and his leadership team organized town halls in cities where LPS had not gone before. Turnout was good as Asian Indians in communities in such states as Texas, Alabama, Arkansas and Georgia were eager to connect with like-minded people. Membership grew by more than 200 TO 2,400.
LPS of USA is focused on sharing the Hindu faith and Leuva culture with American-borne generations.
Throughout the past year, the youth committee led by Girish "Gary" Patel of San Antonio, Texas, sponsored events that promoted fellowship among LPS young people.
Serving the youth carried over into last month's convention. More than 7,500 children and young adults registered for the convention, where a variety of youth-targeted events took place, including a match-making party of sorts called "How to Choose a Leuva Life Partner," targeted toward 20-somethings.
Lina Patel, committee member, told the audience organizers expected 40 to 50 attendees, but more than three times that number turned out. "It was a very, very interactive session," she said.
Neal Patel, a newly married hotelier who also serves on the youth committee, said he first doubted the event would draw any interest. However, he quickly realized the young adults "are very, very serious about this."
Most of the people who turned out were 23 to 26 years old, according to a survey taken at the time. The survey had 116 respondents who also were asked them to rate themselves as a potential catch – 44 percent highly rated themselves as near perfect.
They also said they would only marry someone who is perfect, which made the audience laugh. The audience also applauded when it was revealed that nearly half of the young women respondents said they would willingly live with their in-laws. More than half of both men and women respondents said they considered it important to marry a Leuva.
The focus on the Leuva youth continued with an afternoon session in which LPS leaders, peers and professionals from the local community offered encouragement, inspiration and advice on how to remain connected to the LPS community and its values-oriented culture while exploring what the future in America may hold for them.
LPS of USA officers for the 2017-18 term are Deepak Patel, president; Mahendra Patel, vice president; Jimmy Patel, treasurer; and Roshan Patel, secretary.