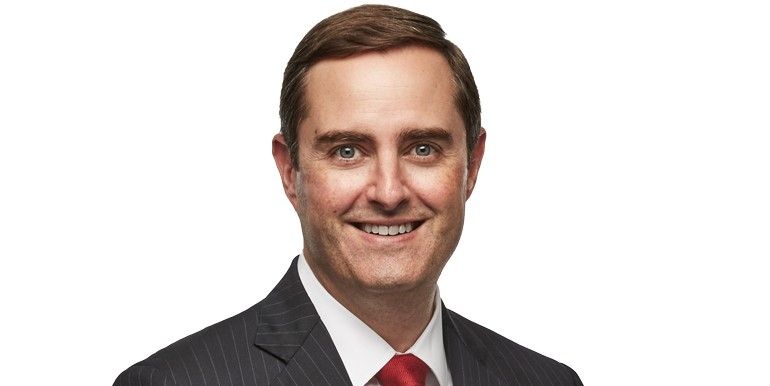 IN HIS FIRST earnings call as InterContinental Hotels' chief executive officer, Keith Barr had plenty to report about the company's second quarter of 2017. Topics included IHG's plan to launch a new mid-scale brand and its continuing rollout of the redesign of signature brand Holiday Inn.
Barr and IHG Chief Financial Officer Paul Edgecliffe-Johnson hosted the company's Q2 earnings call on Monday. Barr and Edgecliffe-Johnson reported a two percent growth in reported revenue from $838 million to $857 million over last year while operating profit increased 8 percent from $344 million in 2016 to $370 million. The company added 23,000 rooms to the system, the highest in 6 years, while also exiting 12,000 rooms from "hotels that are not delivering a consistent guest experience."
In the first half of 2017, IHG also passed its landmark of more than 1 million open or pipeline rooms, Barr said, and that number will soon increase with the introduction of the yet unnamed new midscale brand. Barr said the new brand, announced in June, will address a segment of the market that has been underserved.
"We've identified 14 million guests worth $20 billion in annual industry revenues, who are currently underserved by existing brands. These guests are traveling for both business and leisure, and they're looking for consistency, a clean safe environment and good value," Barr said. "They want the basics done exceptionally well at the right price and don't want to feel they're paying for things they don't need. This will become one of our largest brands in the U.S."
Barr said the new brand will aim at a nightly rate of $95 to $105, which he said is 10 to 15 percent lower than Holiday Inn Express. "We expect to bring in incremental customers to IHG, who are unhappy with the standards of quality, comfort and cleanliness currently offered by other brands in the market," Barr said.  "They will get a distinctive brand linked to a powerful revenue delivery system with a low-cost operating model and design engineering that will drive a higher return."
The new brand is expected to create cash returns equal to Holiday Inn Express, which Barr said justifies the 5 percent royalty rate planned for franchisees, many of whom he expects will be coming from the 2,000 current Holiday Inn Express owners. "The demand for this compelling offer was clear at our recent Americas Owners Conference, when we announced the brand, with over 100 written expressions of interest," Barr said. He did not give a launch date for the new brand.
Regarding the Holiday Inn and Holiday Inn Express redesign, Barr said the open lobby public areas are set to be the brand standard by the end of next year, with 40 hotels in the U.S. committed to rolling out the redesign by the end of the year. The new redesigned hotels have earned 5 percent higher Guest Love scores than other recently renovated hotels, Barr said.
Newly opened and recently renovated hotels make up nearly 30 percent of the Holiday Inn brand, Edgecliffe-Johnson said, and more than 100 new hotels joined the brand in the first half of the year. Holiday Inn's RevPAR grew 0.2 percent in the second quarter, Edgecliffe-Johnson said, while Holiday Inn Express was flat.
The brands have felt some negative effects from changes in the oil market and their presence in a higher supply growth segment, he said. "It is, though, important to remember the absolute strength of these brands, our focus for the brand family continues to be on protecting, and where possible, increasing the rate premium we have built over the rest of the upper mid-scale segment, which now stands at 6 percent," Edgecliffe-Johnson said.
Other highlights of the earnings call include $190 million capital commitments by owners for the Crowne Plaza U.S. Accelerate program in hotel purchases and major refurbishments. Barr also said IHG's boutique footprint continued to grow in the second quarter with the opening of a Kimpton Hotel in Amsterdam, the second of the brand to open outside the U.S., and six more U.S. openings planned this year. The company's Hotel Indigo open and pipeline hotels reached more than 150 globally, with openings in Bali and Los Angeles and signings in Beijing and London's Leicester Square.