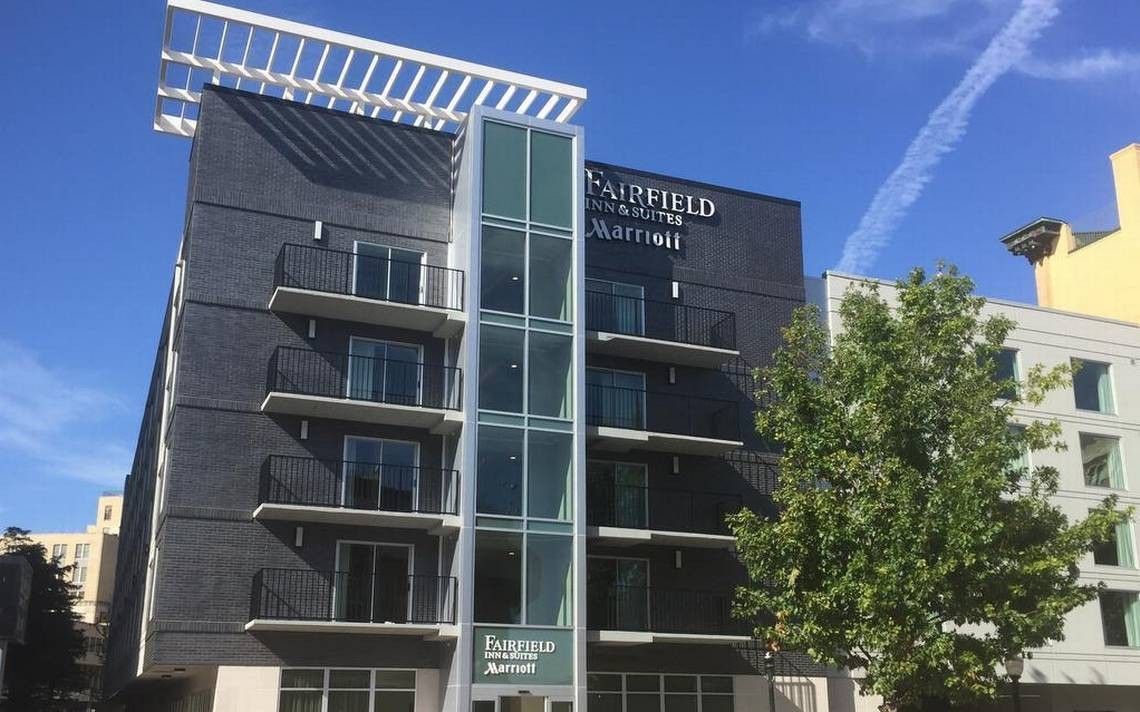 ICON LODGING HAS transformed a high-profile corner in downtown Fort Worth, Texas, into a Fairfield Inn & Suites by Marriott.
The 120-room hotel replaces the Park Central Hotel that stood next to the city's historic Flatiron Building. The five-story upper midscale select service hotel opened in October, built on the frame of the previous hotel.
The Fairfield Inn & Suites Downtown Fort Worth is near the Fort Worth Convention Center.
It has executive suites. Some rooms have balconies. The hotel has a full-service bar, an exercise room and an outdoor patio with a fire pit.
Icon Lodging acquired the Park Central Hotel in September 2015, and closed it to begin the re-construction. Piyush Patel and Nimesh R. Patel are managing partners of Icon Lodging, based in Irving, Texas.
Icon Lodging also is developing a TownePlace Suites and a Residence Inn in Fort Worth. They are extended-stay brands by Marriott.