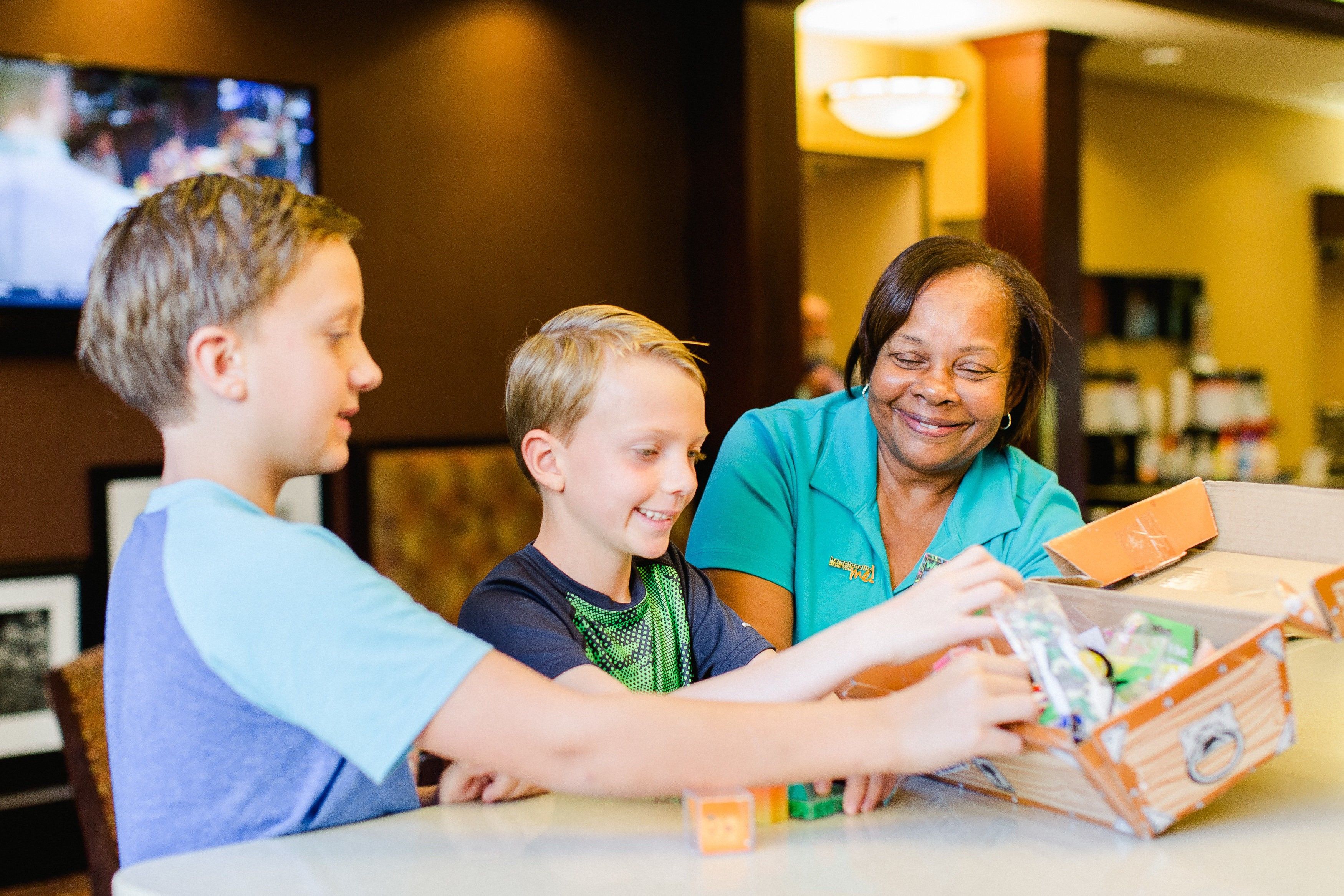 FOR WEARY TRAVELERS, starting the day with a tasty, hot and free breakfast can naturally make their hotel seem a little more like home. Some brands are banking on that by taking steps to optimize their breakfast service.
Comfort Inn and Suites by Choice Hotels, for example, has implemented a new Comfort Breakfast Ambassador training program for its managers and breakfast attendants. Hampton Inn and Suites by Hilton, which began its breakfast program in 1984 when the first Hampton by Hilton hotel opened, is researching new options for its service, too.
The Comfort Inn breakfast ambassador program launched earlier this month and will require employees to complete the training by March, said John Seabreeze, brand strategist for Choice and the originator of the breakfast ambassador program. "We started from scratch and built it around some new techniques to make breakfast successful."
Breakfast is a guest-satisfaction driver, Seabreeze said. Guest-insight results show that breakfast is one of the top three amenities for satisfaction," he said. "Guest satisfaction has an impact on intention to return." There are several basic elements to a successful breakfast, he said. "Breakfast ambassadors need to prepare, they need to present and they need to serve."
The new training, provided online through the brand's Choice University system, includes tips for planning the right amount of product, Seabreeze said. That includes looking at historical data plus predicted occupancy rates.
"Breakfast is actually a cost center that can be optimized," he said. "Every hotel is different because it actually depends on the number of guests per room and the types of guests." For example, guests staying together in a room and traveling for leisure are more likely to sit down for breakfast than individual business travelers.
"You also have to understand what guests like and don't like," Seabreeze said. "Weekend guests may like more sweet breads and weekday guests want less sweetbread. You have to put that in your planning."
The first step in creating the breakfast ambassador program, Seabreeze said, was to meet with franchisees a year and a half ago. "We sat down with a bunch of them and asked a bunch of questions."
The online training is designed to be faster for experienced employees by using pre-testing questions. "The more questions they answer incorrectly, the more training you get," Seabreeze said. "The majority of people taking this training are going to be experienced employees of the franchisees."
Choice has 1,850 Comfort Inns in North America, and each hotel has up to three employees who have or will take the training, for a total of approximately 3,500, Seabreeze said. It's very important that general managers take the training, too, Seabreeze said. "You can have a great breakfast ambassador, but they're going to struggle to be successful if their boss doesn't have the right information," he said.
So far the response among employees has been positive, Seabreeze said. "We've already had a few hundred complete the training." March 1 is the deadline for full compliance.
Sara Reyes, assistant general manager for the Comfort Suites in Carlsbad, New Mexico, took the new training along with the hotel's two breakfast attendants and the general manager. It took her about one hour. Burton Hotel Group owns the hotel.
"It talks about the spending, which I thought was good," Reyes said. "I'm glad they gave examples of how we can better manage the inventory."
Reyes has worked for Choice for eight years, the last two at her current location. She frequently helps with the breakfast service, primarily stocking the wet bar. The training also made her team reconsider their breakfast presentation, leading to changes that allow guests to get fed faster.
Hampton Inn has employed breakfast hosts since the beginning of its continental breakfast service. Four out of every five Hampton guests (84.5 percent) say they ate breakfast at the hotel during their stays, according to the brand. Also, 61 percent of guests said they interacted with a breakfast attendant at Hampton, according to the 2015 JD Power North America Hotel Guest Satisfaction study.
Pam Calhoun, a breakfast hostess for Hampton Inn & Suites Tampa North in Tampa, Florida, originally worked in the hotel's laundry room before moving to her current job six years ago. "I did it to meet people. I'm a people person, so I wanted to go into breakfast and meet people," she said.
She greets guests with "Good morning, Sunshine," and gives toys to the children. Many of the guests at her breakfasts are employees and family members of patients at nearby H. Lee Moffitt Cancer Center & Research Institute. "I make them feel at home," Calhoun said.
And what is the most popular item at breakfast? "Bacon, bacon, bacon," Calhoun said.
She also makes sure the guests on their way to Moffitt Cancer Center grab one of the hotel's On the Run bags containing a bottle of water, some fruit and a breakfast bar or muffin.
Calhoun arrives at 4 a.m. to prepare the breakfast, which runs from 6 a.m. to sometimes as late as 9:30 a.m. if she is waiting on late risers. "I enjoy my job very much and I take it very seriously," she said.
Murphco of Florida Inc. owns the hotel, where the lobby is frequently full during the breakfast service, General Manager Heather Fogle said. Fogle, who has worked 19 years for Hampton Inn, said she has certainly seen some improvements in the menu. "In the late '90s, the only hot item we had was frozen French toast you put in a toaster oven," she said. "It's definitely evolved quite nicely."
That evolution is continuing, said Roxanne Murray, Hampton's senior director of brand marketing.   "New items are being tested that align with current food trends in order to continue elevating the customer experience. Results will not be finalized until next year, but we look forward to sharing with our guests soon," Murray said.