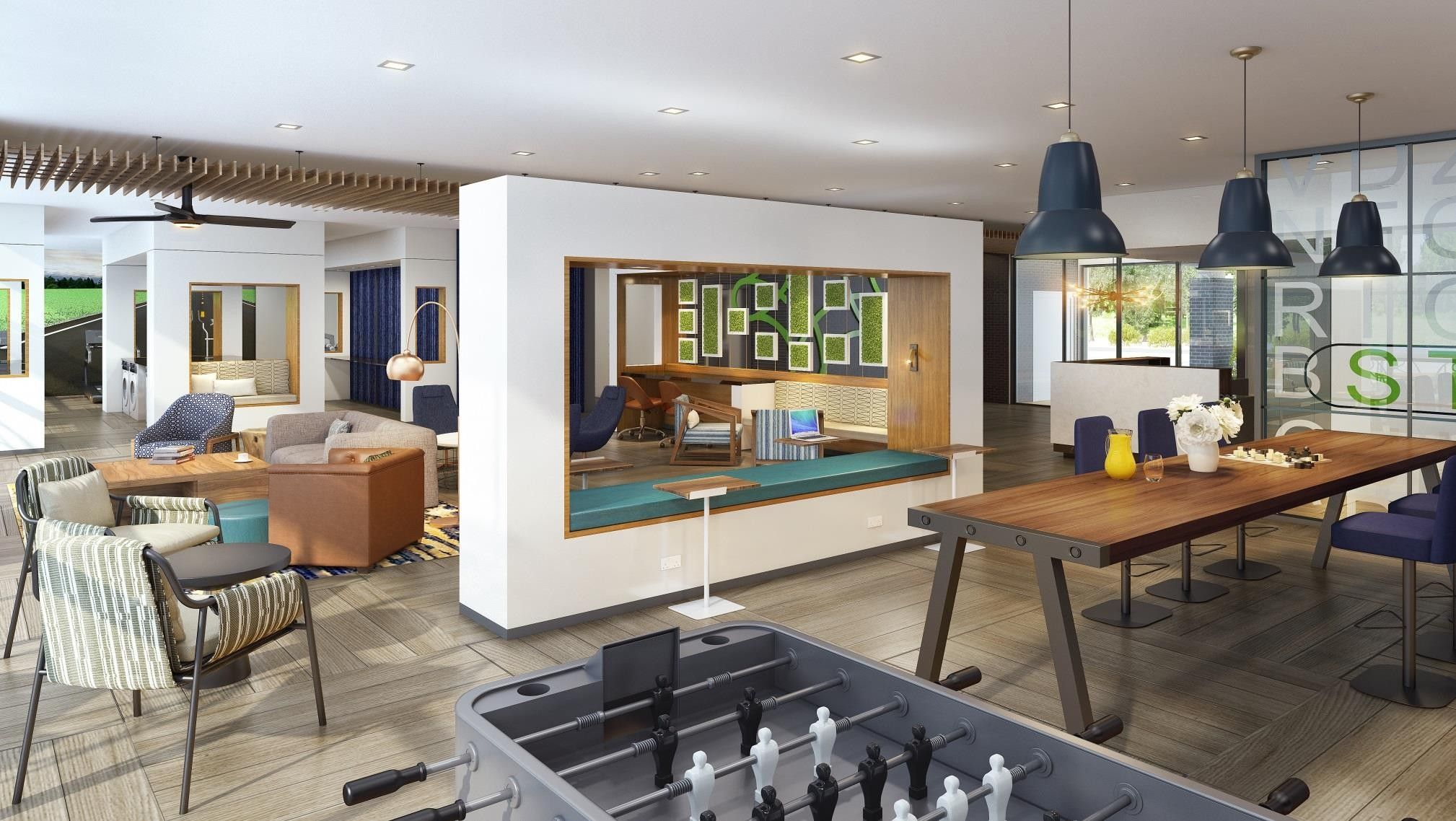 EXTENDED STAY AMERICA expects to start franchising in the second quarter of this year, one year after rolling out its growth strategy.
The $16.2 million company owns and operates more than 600 extended-stay hotels in the economy segment. CEO Gary Lopez said the bulk of its future growth will come from franchising.
During a first-quarter earnings call April 27, Lopez said the U.S. market has room for at least 600 more Extended Stay America properties. The company builds primarily in suburban, secondary and tertiary markets with strong long-term demand drivers such as construction activity, health care facilities and technology centers. Guests' average length of stay is 29 days. ESA's first-quarter RevPAR grew 2.1 percent to $45.76.
In June 2016, the company announced a new design called ESA 2.0 and its intent to grow through franchising. In the fall, it hired Jim Alderman as chief asset merchant, and tasked him with fulfilling ESA's franchising and development strategy. Alderman previously was chief operating officer for Kimpton Hotels, a boutique lifestyle brand.
Lopez said the licensing and construction plan is "beginning to accelerate" as ESA has signed five letters of intent and purchase agreements for land on which a new prototype ESA hotel will be built. Construction is expected to begin on one or two sites in the fourth quarter. Expansion will pick up speed in 2018 and 2019, Lopez said.
Although the franchising disclosure document is prepared, Lopez said the company has not made it public as it wants to make sure its support team is in place when construction starts. "We expect to begin franchise sales in the second quarter of this year," he said.
Meantime, ESA is renovating its owned assets to meet the 2.0 prototype standards. It spent $48 million in the first quarter on renovations and will wrap up the five-year renovation strategy this spring. In all, the company has spent $628 million or roughly $1 million per hotel to improve its owned assets. Lopez noted every one of its 629 hotels is profitable.
"We will then take what we think is an 18- to 24-month break from renovations while we ramp ESA 2.0, selling, building, transacting and franchising assets. We can do this because we have a team to build the business model that is now optimized, resilient and enables our future," said Lopez.
ESA is seeking franchisees who are experienced hoteliers, have their own sources of capital (versus seeking funding from ESA) and "know how to run a hotel," he said.
Alderman said some locations on the radar are in Colorado, Texas and Arizona as well as the Southeast and some opportunities in the Northeast.
During the earnings call, Alderman said some investors have approached ESA with proposals to develop an Extended Stay America hotel but contract with ESA to manage the asset. The company has not made any decisions on adopting that model.
Although the extended stay sector has seen significant growth over the past few years, Lopez said it is the economy segment that sees the most return. "We have tremendous, tremendous demand that we know is going unserved," he said.