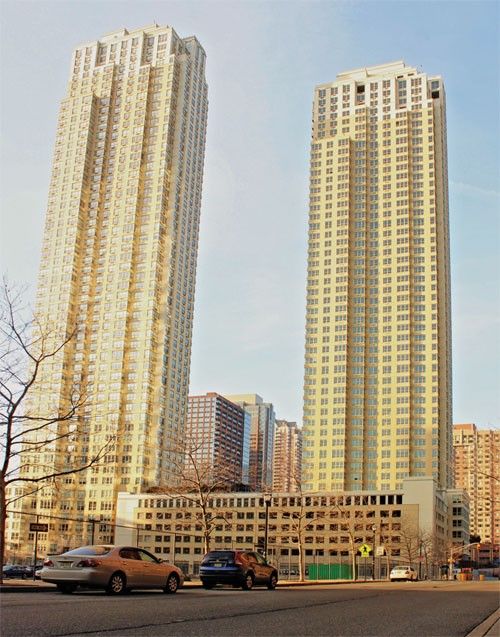 THE EB-5 VISA program, which offers Green Cards to foreigners who make substantial investments in U.S. commercial enterprises, remains intact under President Trump despite efforts to eliminate the program. However, a recent controversy involving the family of Trump adviser and son-in-law Jared Kushner has drawn new criticism from legislators aiming to end it.
On Friday, Trump signed the $1.1 trillion Consolidated Appropriations Act to fund the federal government through Sept. 30. That legislation also extends the EB-5 program without change through the same date, a move approved by the law firm Jeffer Mangels Butler & Mitchell's Global Hospitality Group, experts in EB-5 funding.
"Industry leaders view this extension of the program as the necessary threshold to achieve a long-term legislative solution to the issues that have been raised about the EB-5 program before any regulatory changes are implemented and before the next sunset date of September 30," JMBM's Global Hospitality Group said in a statement.
Created by an act of Congress in 1990, the EB-5 program is intended to stimulate the economy and create jobs. Foreign nationals who invest at least $500,000 in approved projects that create at least 10 permanent full-time jobs for U.S. workers qualify for U.S. residency through the Immigrant Investor Program.
Hotel projects are popular investments for EB-5 participants, according to EB5Investors, a group specializing in providing advice on the program. "[Hotel projects] tend to create more operating jobs than many other businesses; they are investments in real estate, which tend to be more stable in value than some other forms of investment that qualify for EB-5 financing; their business model is easy for investors to understand; and they are often operated by or under franchise licenses with hotel brands such as Hilton, Hyatt, Intercontinental, Starwood and Wyndham that are known around the world by potential EB-5 investors," EB5Investors said in a statement.
However, legislation has been proposed to eliminate the program, which critics say is prone to abuse. They cite as an example of that corruption a recent incident in which representatives from Kushner Companies, formerly headed by Jared Kushner, encouraged Chinese investors at a conference in Beijing to help fund one of the family's projects in New Jersey, the $821 million One Journal Square, via the EB-5 program. Jared Kushner did not attend the event and has divested himself from the family business since joining the Trump administration, but his sister Nicole Kushner Meyer referred to him and his new position at the White House in her pitch, according to news reports.
"New reporting from the New York Times and Washington Post makes it crystal clear that the EB-5 regional center program presents a stark conflict of interest for the Trump White House. The reporting indicates that the Kushner Company has been marketing the EB-5 program to wealthy Chinese investors touting the support of President Trump and influence of Jared Kushner," Sen. Dianne Feinstein (D-California), a member of the Senate Judiciary Committee who has proposed legislation to eliminate EB-5, said in a statement.
Feinstein said the program gives the impression that U.S. residency, and eventually citizenship, are for sale. "EB-5 is also rife with fraud and abuse," Feinstein said. "In addition to numerous cases of securities fraud, the program is frequently exploited by real estate developers to finance projects in the wealthiest parts of this country. This is a far cry from the program's original intent to spur economic development in depressed communities. There isn't a better example of how the program has been distorted than the Kushner Company's marketing campaign in China."
Feinstein said she is calling on Congress to allow the program to expire in September. Other legislators, such as Sen. Patrick Leahy (D-Vermont), are simply calling for a reform of the program to reduce abuses.  "The fact that a luxury hotel in Beverly Hills can use gerrymandering to claim it is located in a distressed community is troubling," Leahy said in a statement. "But the fact that this type of abuse now represents almost 90 percent of the entire EB-5 program is appalling.  And an untold number of these luxury developments would be pursued regardless of EB-5 financing, casting doubt on whether the program is creating any jobs at all."
However, Leahy does not call for the elimination of the program. "It is my hope that the serious reforms proposed in the new rules will lead to broader improvements," Leahy said.
Kushner Cos. raised $50 million in EB-5 funds for another New Jersey project, the 50-story luxury apartment tower Trump Bay Street. Trump's familiarity with the program led to optimism prior to his inauguration among hotel industry leaders that EB-5 would do well under his administration. At the Real Deal seminar held in Shanghai in November former New York Gov. George Pataki said the program could undergo reform but would be supported by a Trump White House despite his crackdown on illegal immigration because, like most hoteliers, Trump favored the program.
Dan Rama, hotel investor and co-founder of Green Card Center in Phoenix, an EB-5 regional center established six years ago, said in December he does not know if proposed reforms would grandfather current programs. If not, "it would produce an avalanche of losses." Rama discovered the EB-5 program while researching non-traditional methods to fund his projects during the 2009 economic downturn. His partners and he founded the Green Card Fund, a federally approved regional center that markets the opportunity throughout the world and manages the investments, in 2010. It is one of 864 USICS-approved regional centers in the country and among 13 in Arizona.
The Green Card Fund first used EB-5 investment in the 320-room Courtyard by Marriott and a Residence Inn by Marriott at the Luhrs City Center project in downtown Phoenix. The center also has channeled EB-5 money toward a senior-care center in Tucson and a museum project in Washington, D.C.
Rudy Vetter, chief marketing officer for Green Card Fund, said in December the firm favors reform, including increasing the required investment via a regional center to $800,000. "We have never opposed that; we have even suggested it," Vetter said. "EB-5 has never seen a price increase since the program was established. In Europe, a similar program is more expensive. Canada has completely stopped its program. The U.S. has every right to raise the amount."