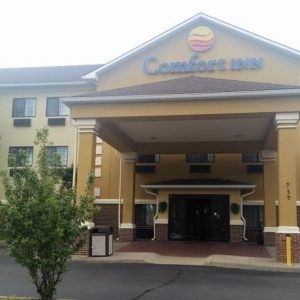 CHOICE HOTELS INTERNATIONAL'S Comfort Inn brand is expanding, and Asian American hoteliers are figuring prominently in the brand's growth. Out of 12 recent openings around the country, nine were Asian American owned.
Choice Hotels added 40 percent more Comfort franchise contracts in the second quarter of 2017 over 2016's second quarter, and the company is expecting to hit 56 openings for the year. "The brand has recorded 33 consecutive months of RevPAR index gains compared to its competition," said Brian Quinn, Choice's vice president for franchise development.
The company plans to open one hotel per week this year. Some of the most recent openings, a mix of new construction and conversions, are listed below.
The 64-room Comfort Inn in Kalamazoo, Michigan, owned by Kanubhai Patel.
The 74-room Comfort Inn & Suites in Hannibal, Missouri, owned by Aswin Patel.
The 84-room Comfort Suites in Florence, Kentucky, owned by Vinu Patel.
The 69-room Comfort Inn in Altoona, Iowa, owned by Kalpesh Patel.
The 72-room Comfort Suites in Kyle, Texas, owned by Ramesh Patel.
The 64-room Comfort Inn in Chambersburg, Pennsylvania, owned by Nandit Mehta.
The 58-room Comfort Inn & Suites in East Ellijay, Georgia, owned by Mitesh Patel.
The 80-room Comfort Suites in Piedmont, South Carolina, owned by George Patel.
The 82-room Comfort Inn & Suites in Albuquerque, New Mexico, Jyoti Bhakta.
There are more than 1,800 Comfort hotels open in North America.