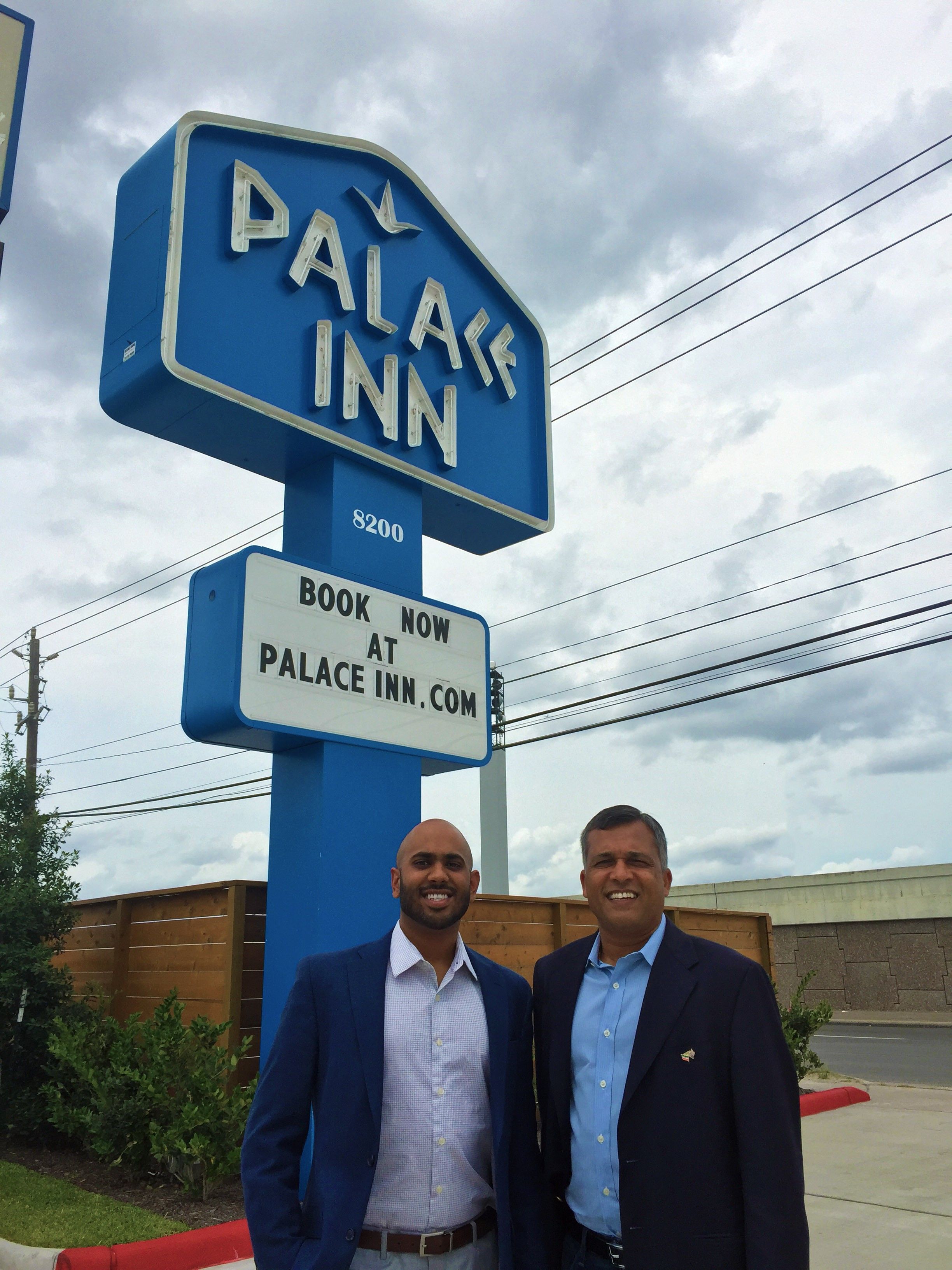 A SMALL HOTEL company with deep roots in the Asian American hotel owners community has developed a new brand with a design concept familiar to most immigrant entrepreneurs.
Palace Inn in Houston, Texas, has 50 owned and franchised economy hotels in Houston and surrounding markets. Divyesh Das founded the company 20 years old to give first-generation hoteliers in Texas a branded property on which to build their businesses.
"We started because we saw a need to create our independent hotel model to get away from restrictions from big brands," said Raj Das, vice president of development and cousin of Divyesh, president. "What the big brands dictate don't make sense in markets we are trying to capture."
Nearly all of the first wave of Indian American hotel owners lived in their properties when they settled in the U.S. – and many continue to do so.
Palace Inn's new hotel design features not only rooms for transient guests but also apartments for owners or managers to live in. The design does more than uphold tradition, it enforces a business model that makes financial sense.
"In our community, we have seen that for those who want to get into the industry, the live-in model is crucial," Raj said. "The residential model is what has built the hotel industry in the U.S. Why move away from it if it works?"
Raj, 26, grew up in a branded midscale hotel in the Texas oil and gas market. His family knew their long-term guests and worked to satisfy their needs, even building an outdoor barbecue area so they could have cookouts and relax on weekends. But the brand either discouraged any added design amenities or attempted to exact standards over them, stifling his family's efforts to creatively compete and provide their guests with personalized services.
A graduate of the Conrad N. Hilton College of Hotel and Restaurant Management at the University of Houston, Raj joined his cousin's business with an eye toward creating a brand that especially meets the business needs of Asian American hotel entrepreneurs.
The young businessman admits the residential model can be problematic if owner operators do not separate their living quarters far enough from the front desk. Smells of cooking food and even seeing the family dwelling from the lobby can diminish the guest experience and reduce the professional image of the business.
"The designer of our Blue Palace Inn prototype also grew up in a hotel so she knows the needs in terms of floor plans, storage, noise-blocking and an HVAC system that vents odors away from the lobby and guest rooms," Raj said. "You don't even know someone lives at the property."
Palace Inn seeks to expand outside of Texas as many Asian Americans long familiar with the brand say they want to open Palace Inns in other states. "It's interesting that it is suddenly taking off like crazy," Raj said. "We want to make sure we are putting out a quality product."
Palace Inn has two brands: Red, its original brand; and Blue, launched in 2006 as an upper economy brand with stricter and more consistent brand standards and amenities.
Besides upping the quality standards of the brand, another major key to expansion is establishing a technology platform that provides the fundamentals in PMS and distribution marketing.
"We want to simplify the whole tech model," Raj said, noting most Palace Inn guests book via OTAs, phone calls or walkup. "We don't want to sign someone up in another state and not be able to provide support."