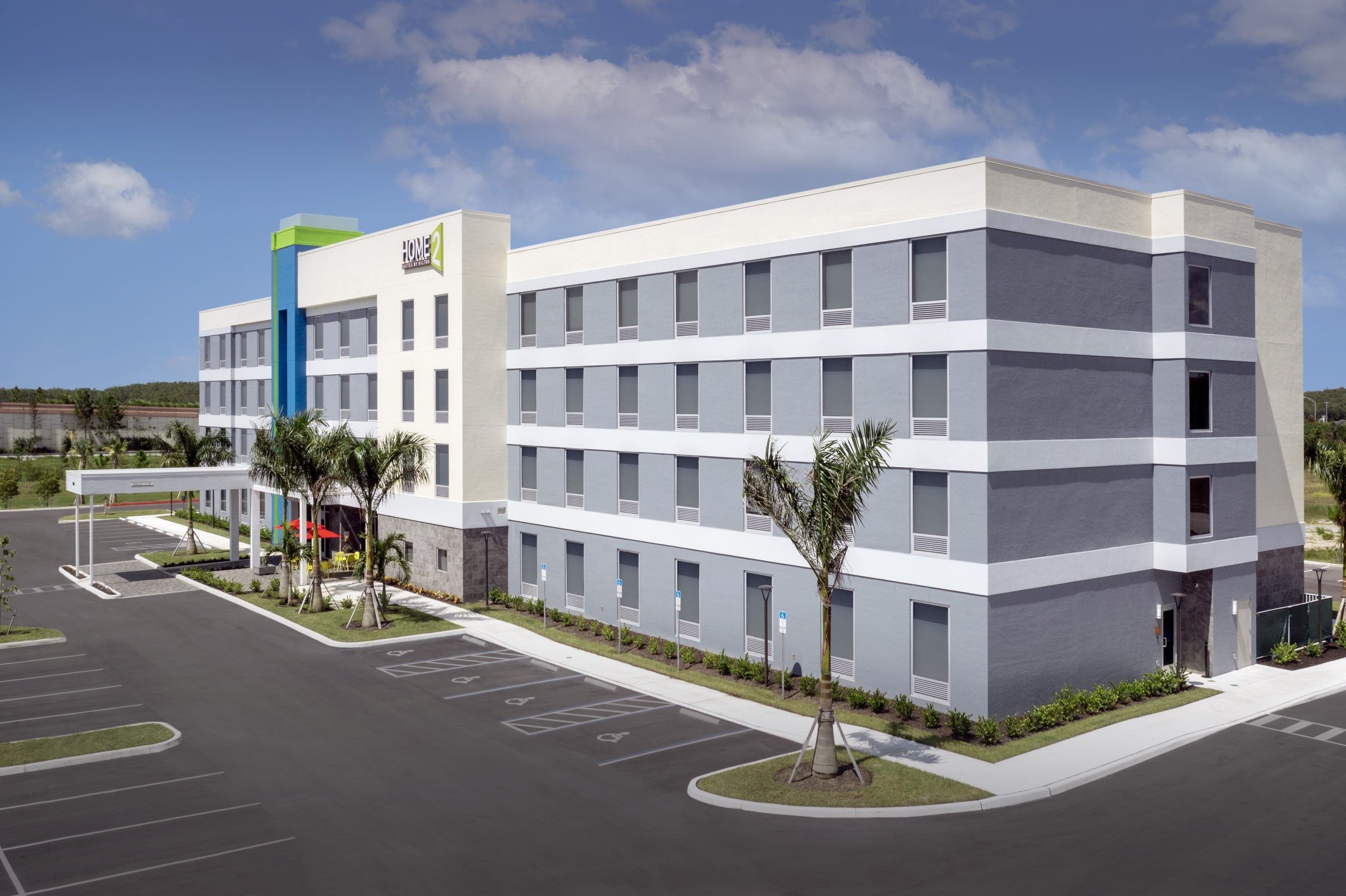 BAYWOOD HOTELS' NEW Home2 Suites by Hilton Fort Myers Airport in Fort Myers, Florida, is more than just the latest addition to the company's portfolio. It is the 500th hotel to open for the 10-year-old brand.
The 123-key hotel also is Baywood's 19th Home2 and its 60th Hilton-brand hotel, according to Hilton's statement. Al Patel, president of Columbia, Maryland-based Baywood, said the brand has seen a lot of growth since its creation and he expects it to continue.
"From day one, Home2 Suites has shown the resilience of its extended stay model. It's been a great brand to develop, operate and invest in," Patel said. "That holds true especially in today's increasingly crowded extended-stay space where our Home2 Suites properties continue to perform strongly."
Hilton launched Home2 Suites in 2011 to fill a space left for a midscale extended-stay brand with comfortable, home-like amenities, the company said. Like the extended-stay segment as a whole, Home2 has performed well even during the downturn brought on by the COVID-19 pandemic, said Leonard Gooz, global head for the brand.
"As we reflect on the past decade, I'm extremely proud of Home2 Suites by Hilton's growth, and can attest to the bright future that lies ahead, evidenced by our robust pipeline," Gooz said. "The brand's accomplishments and record growth would not be possible without the partnership of our passionate owners and developers who share in our belief that if you develop the right product and deliver a differentiating service experience, guests will love it and seek more of it."
There are more than 400 Home2 hotels in development, Hilton said. Recently it entered an agreement with Chinese real estate company Funyard Hotels & Resorts to develop more than 1,000 Home2 Suites hotels in China. The first Home2 Suites is expected to open this fall.
Baywood has reached similar milestones with other brands. In 2019, the company opened the 1000th Fairfield by Marriot in Denver. During the pandemic last year it opened the 97-room avid hotel Denver Airport Area in Denver near Denver International Airport.
"We at Baywood Hotels believe that, with both business and leisure travel showing modest recovery as we further navigate the pandemic, avid hotels is well-positioned to satisfy the current consumer appetite for travel while also supporting travel demands in the future," Chet Patel, senior vice president at Baywood, said at the time.