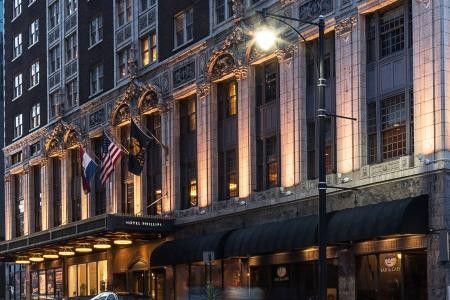 CHICAGO-BASED ARBOR Lodging Partners and NVN Hotels have merged and will now operate under the name Arbor Lodging (Arbor). Friends and business partners Sheenal Patel and Vamsi Bonthala founded the companies in 2005 and 2008 respectively, and will remain as joint CEOs.
Arbor Lodging Partners will continue to serve as the new company's investment arm under Bonthala while Patel will head Arbor Lodging Management. Arbor will focus on investing in underperforming hotels, acquiring loans secured by hotels investments and hotel management for both Arbor assets and third-parties.
Arbor currently owns and operates hotels from selective service to luxury lodging. Patel said they plan to prioritize more projects like the recently acquired Hotel Philips in downtown Kansas City – a boutique hotel the city's arts district. The 20-story hotel underwent a $20 million renovation and is part of the Curio Collection by Hilton. Opened in 1931 as the tallest building in Kansas City, the Hotel Philips features an Art Deco lobby with elaborate bronze and nickel metalwork, walnut paneling, stylized light fixtures, marble walls and a black-glass ceiling.
The renovation preserved the original designs, along with an 11-foot sculpture of Dawn, known as the Goddess of Hospitality, near the entrance. "People have so many lodging options now that hotels need to offer unique experiences that people can't get elsewhere," said Patel.