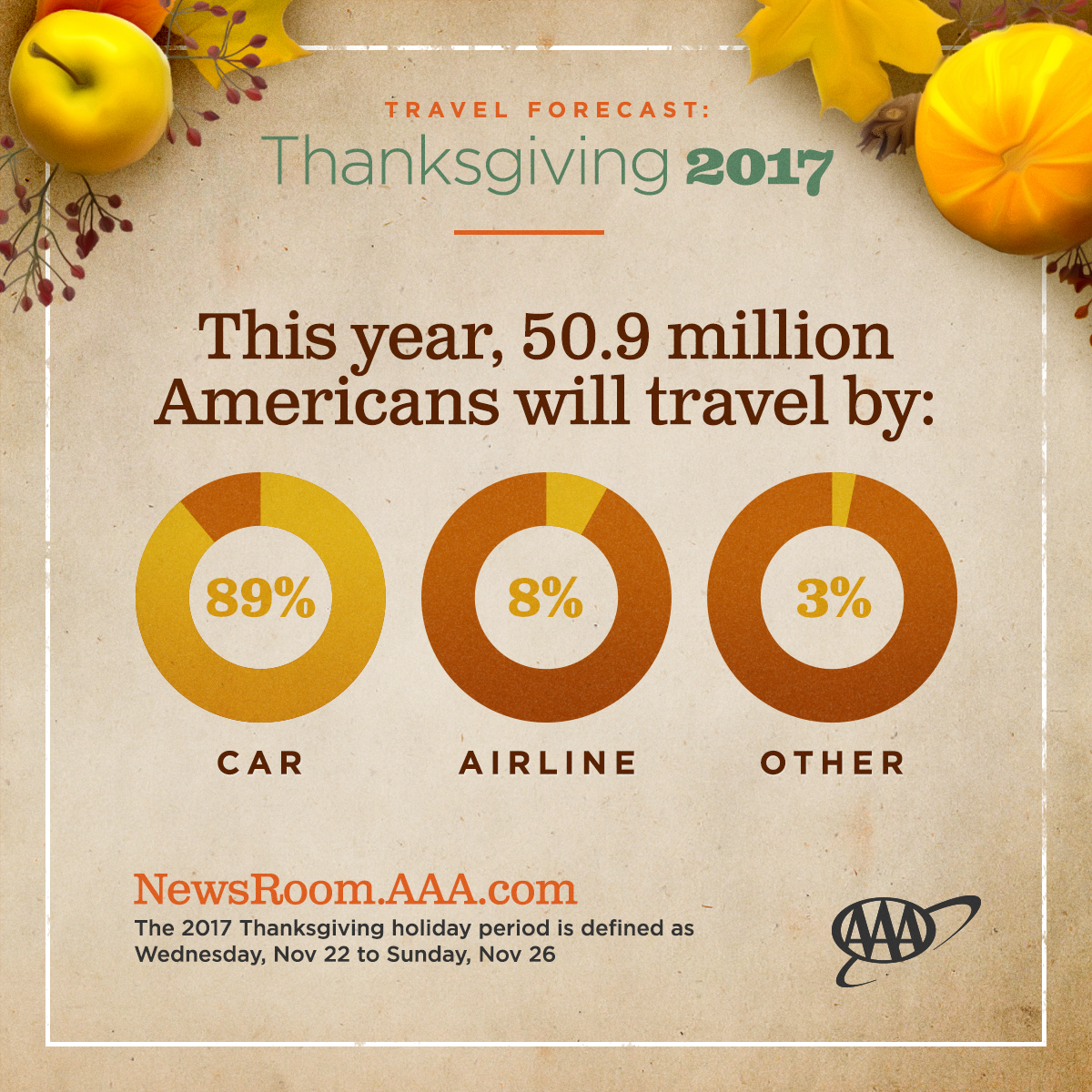 THANKSGIVING 2017 WILL see 50.9 million Americans traveling 50 miles or more from home, according to AAA. That's a 3.3 percent increase over last year, an additional 1.6 million people, and most of them plan to drive despite higher gas prices.
Starting Wednesday, 89.3 percent of all travelers, 45.5 million, will drive to their Thanksgiving destinations, a 3.2 percent increase over last year, according to AAA. They are expected to pay the most for gas since 2014 with November's national average price at $2.54 per gallon, 37 cents more than the same time last year. "A strong economy and labor market are generating rising incomes and higher consumer confidence, fueling a strong year for the travel industry, which will continue into the holiday season," said Bill Sutherland, AAA senior vice president for travel and publishing.
Airline travel, which 8 percent or 3.95 million of the weekend's travelers will employ, is seeing the most growth at 5 percent over last year, according to AAA. Travel by trains and other modes, such as buses and cruises, is expected to increase 1.1 percent to 1.48 million travelers.
AAA Three Diamond Rated hotels have increased their rates 14 percent to $176 per night. However, the average rate for AAA Two Diamond Rated hotels has decreased 5 percent to an average of $117 per night.